A tropical wonder, Aje's Cruise 22 collection is an escapist capsule of picturesque, tranquil summer essentials. A postcard to sun-drenched, far-flung shores considered from the rugged vista of the hazy Australian coastline, Cruise 22 is designed to alter your outlook and settle you into a romantic, luxurious state of being.
A majestic palette of zesty lime, fresh whites, sun drenched yellow, rich fuchsia and sumptuous olive, complements textural fabrications that cascade throughout the collection. Find signature volume paired with structure in dramatic dresses with raw ruffles, unexpected asymmetric cut outs, unique linen tailoring and statement minis. Artisanal details include bespoke gold-plated buttons and organic shaped hardware, synonymous with the Aje house design codes.
Effervescent and uplifting, Cruise 22 takes you on a journey from the most idyllic tropical corners of Australia to Florida's Palm Beach, rolling Italian hillscapes and beyond. A viewpoint to bask in, let Aje transport you on an illustrious escape to the subtropics.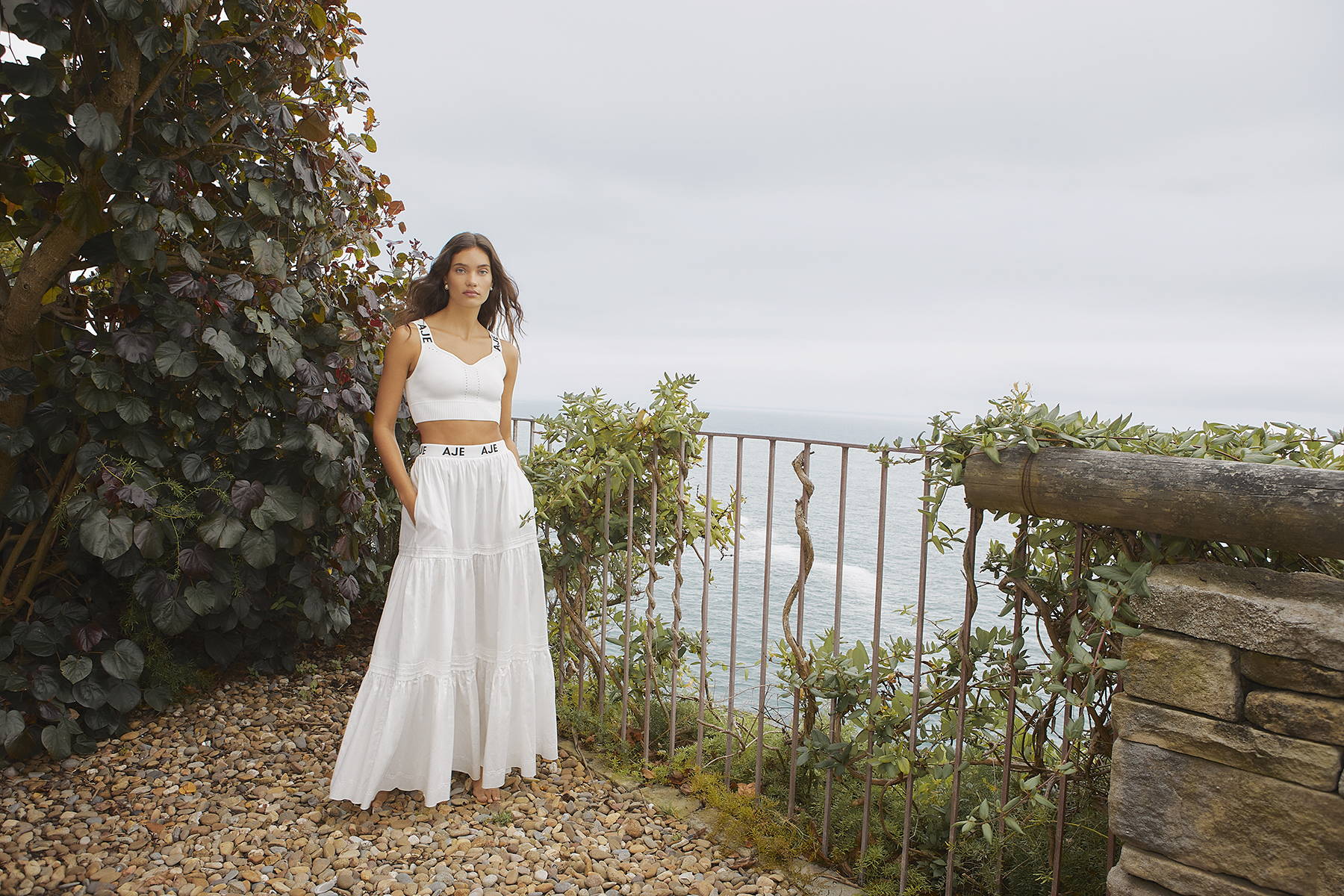 The Bardot Knit Logo Tape Top and Bardot Logo Tiered Midi Skirt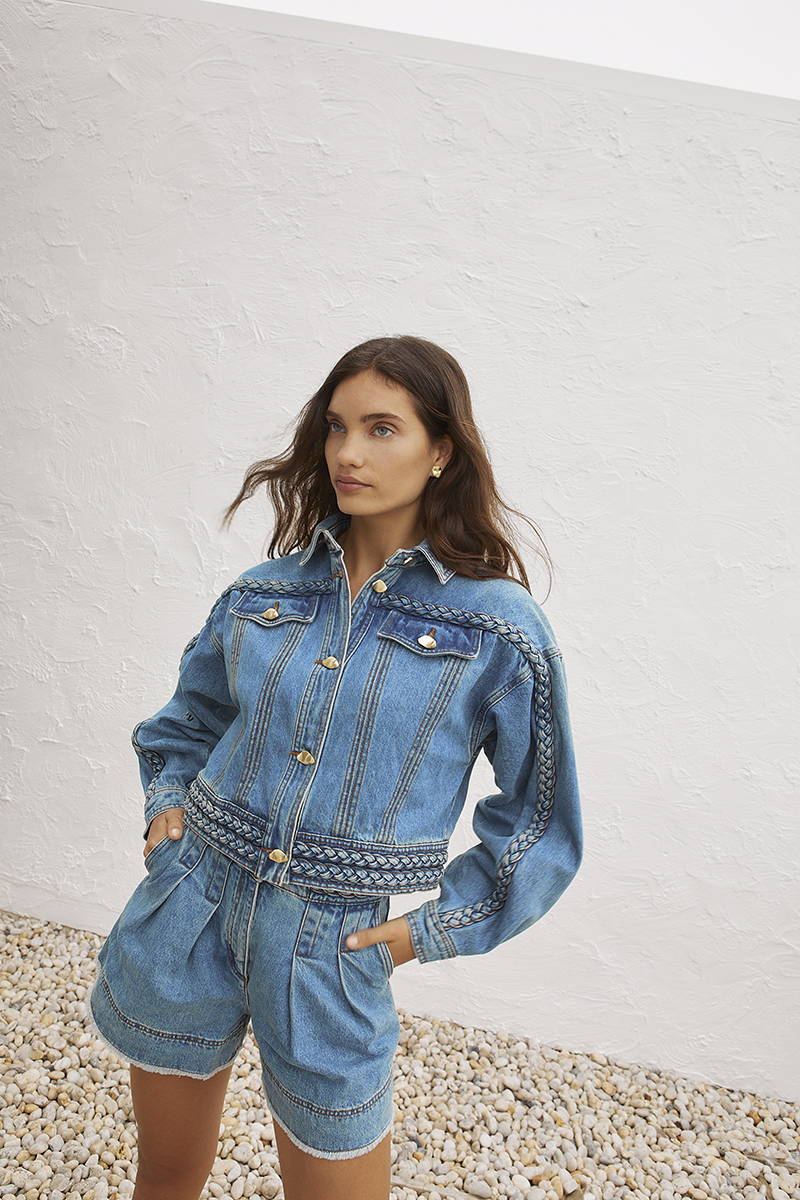 The Lyon Braided Denim Jacket and Lyon Braided Denim Short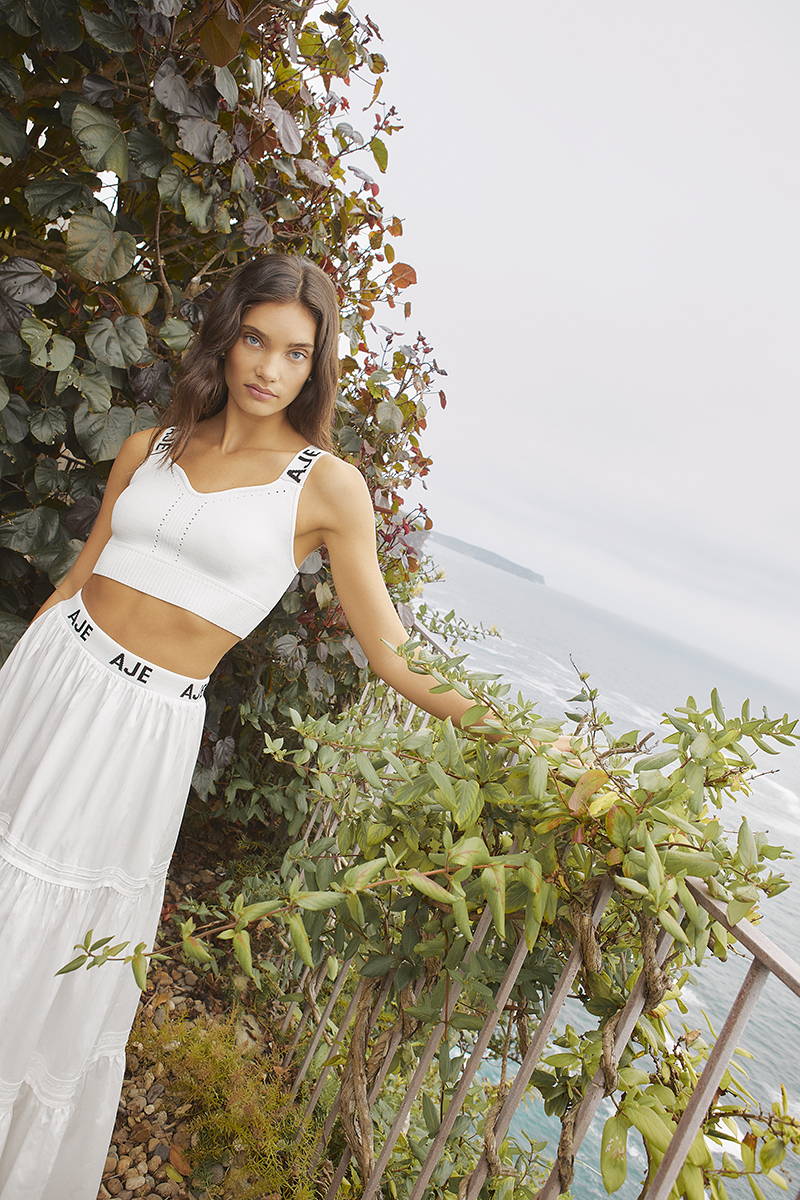 The Bardot Knit Logo Tape Top and Bardot Logo Tiered Midi Skirt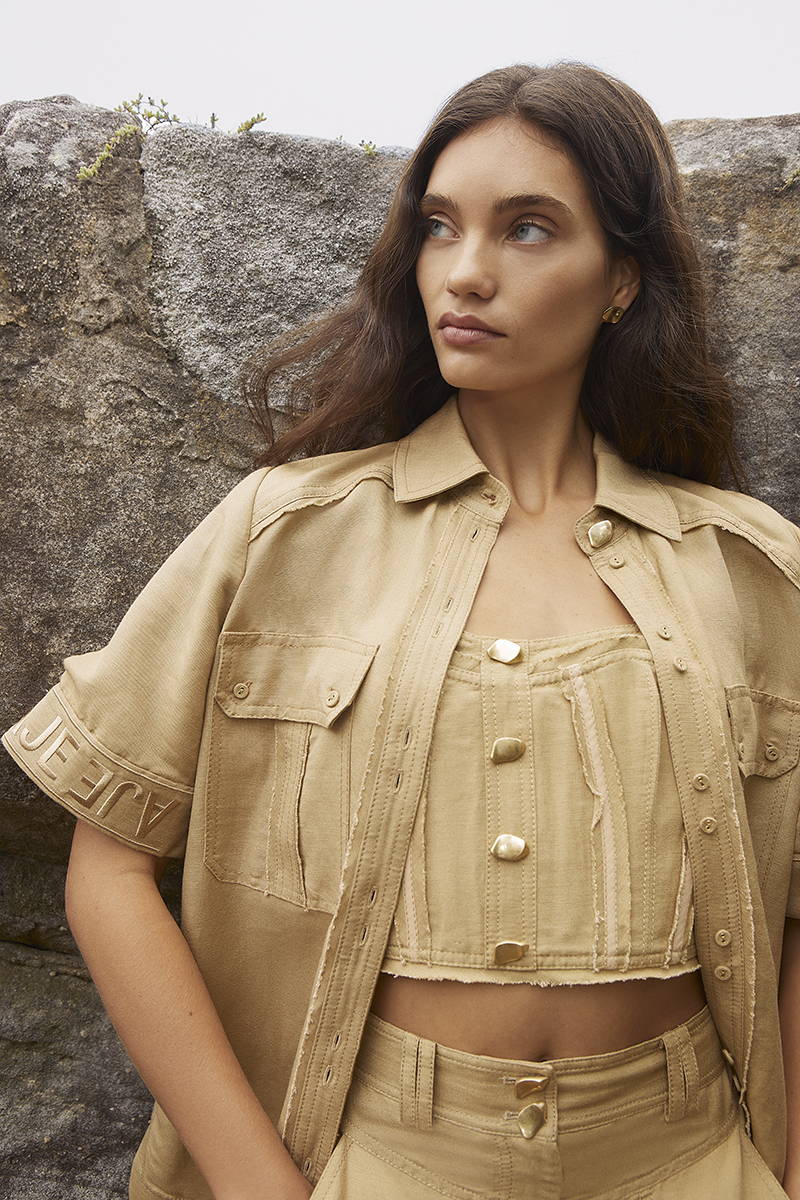 The Estate Logo Collared Sleeve Shirt, Milos Bustier Cropped Top and Estate Wide Leg Utility Short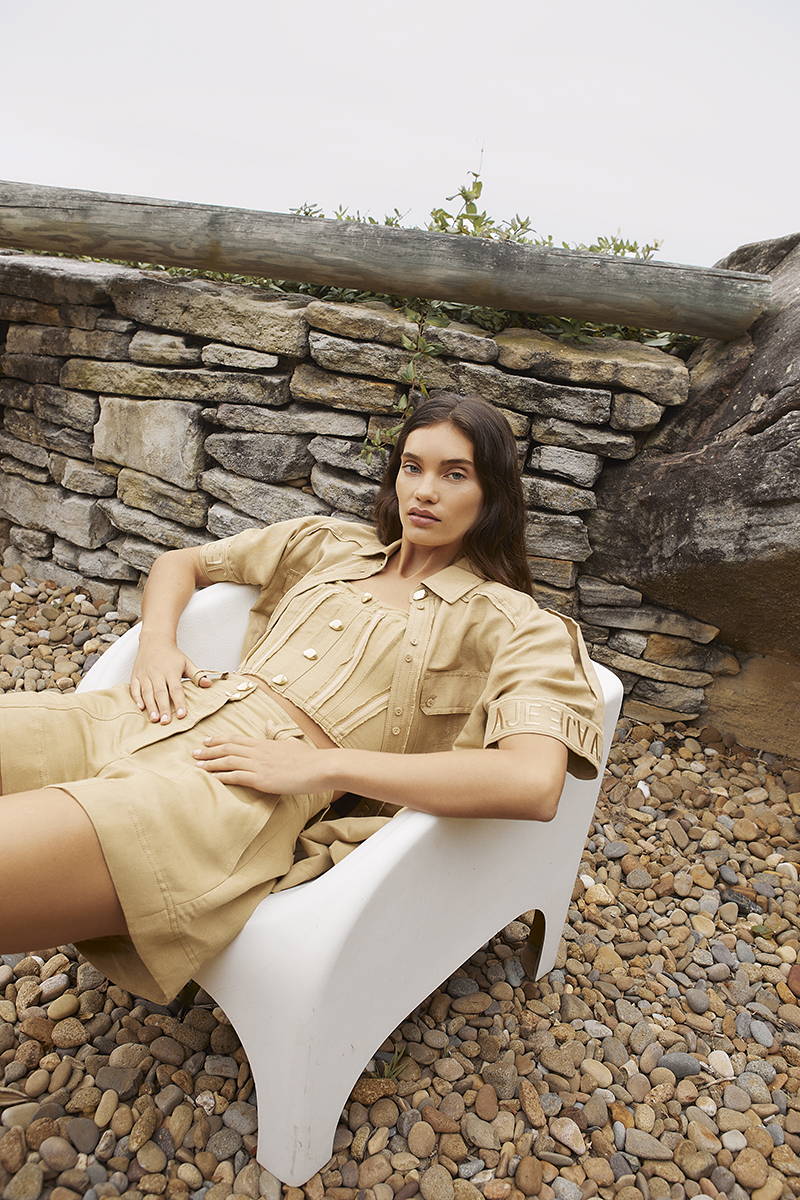 The Estate Logo Collared Sleeve Shirt, Milos Bustier Cropped Top and Estate Wide Leg Utility Short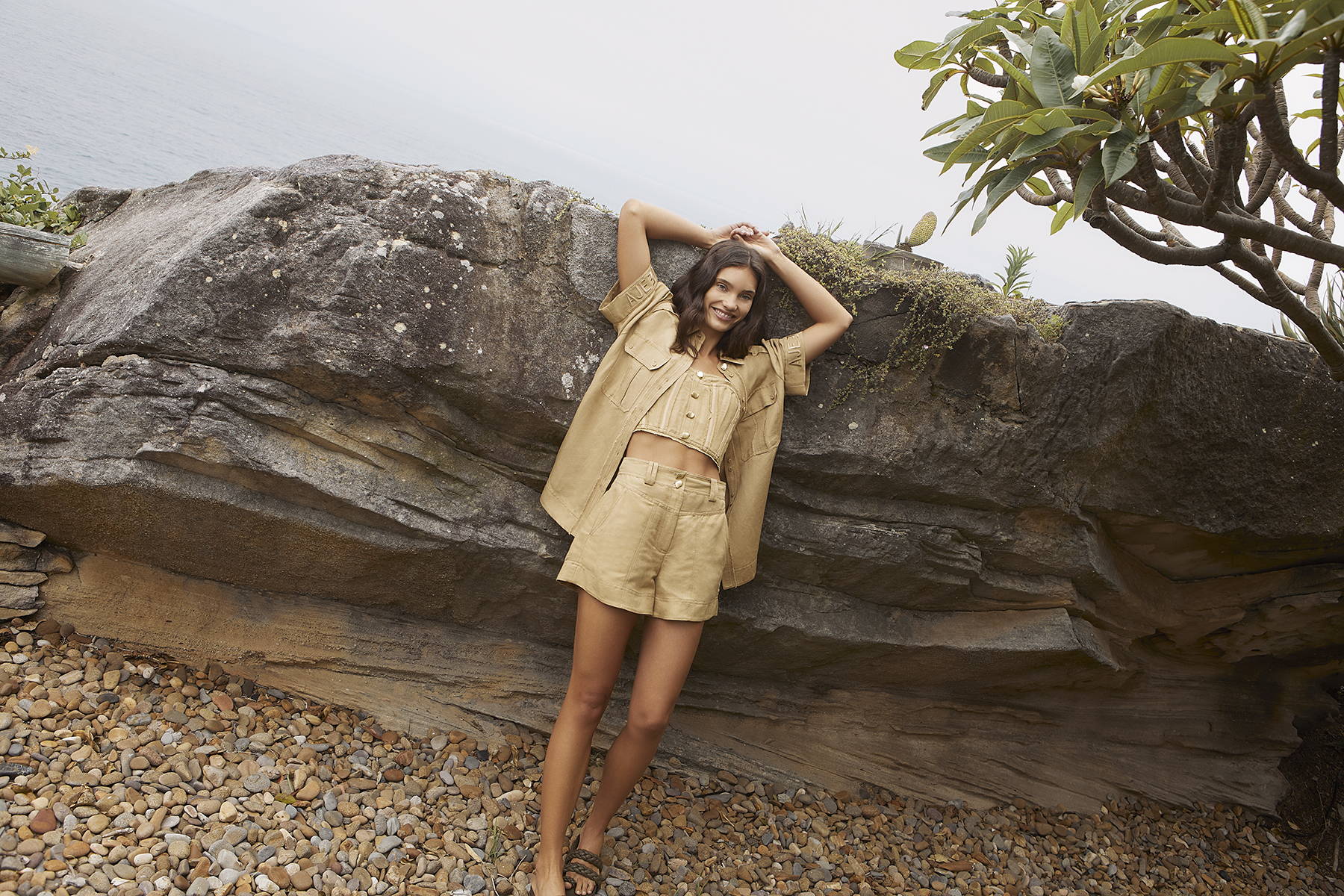 The Estate Logo Collared Sleeve Shirt, Milos Bustier Cropped Top and Estate Wide Leg Utility Short