Captivated first by Tennessee Williams' 'Street Car Named Desire', our latest #AjeInsider found herself hooked on first glimpse. From finding herself in the depths of the Amazon to working with Australia's best, her journey has been anything but conventional. With star power fast tracking her to the top, meet Aussie actor Lily Sullivan.
---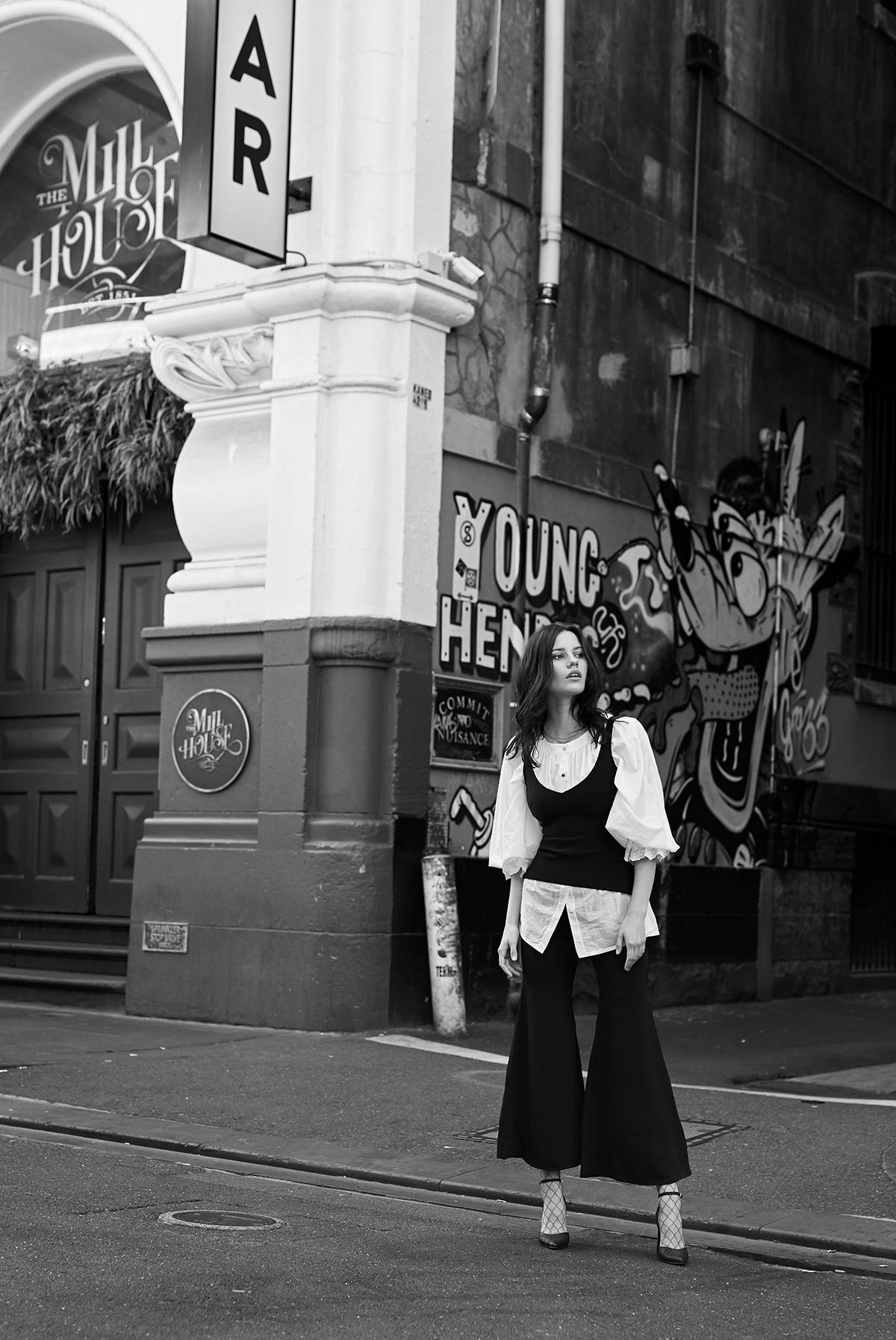 The Le Corsaire Broderie Blanc
HOW DID YOUR CAREER START?
I fell madly in love with acting at the age of 15. I would carpool into Brisbane city with pals after school (which was in the middle of nowhere with alpacas and a veggie patch) and see the great plays performed by the QUT Acting students. It was the first show…"A street car named desire" by Tennessee Williams. The production was intoxicating…the stage…the lights and the moment the young actor yelled "STELLAAA" I was done.

A few years went by I just kept dreaming and planning to audition for all the great drama schools. I was in my final year of high school when there was an open casting call for a film called "Mental" by PJ Hogan. All young girls around Australia could send in their tape—and I did, thinking nothing would come from it, it felt too good to be true. Three weeks later I had started rehearsals with acting heavy weights Toni Collette, Liev Schreiber, Anthony LaPaglia and I have been making it up ever since.
HOW DID YOUR CAREER START?
DID YOU ALWAYS WANT TO BE AN ACTRESS?
I did. Actually maybe at one point I thought I could become Roger Federer!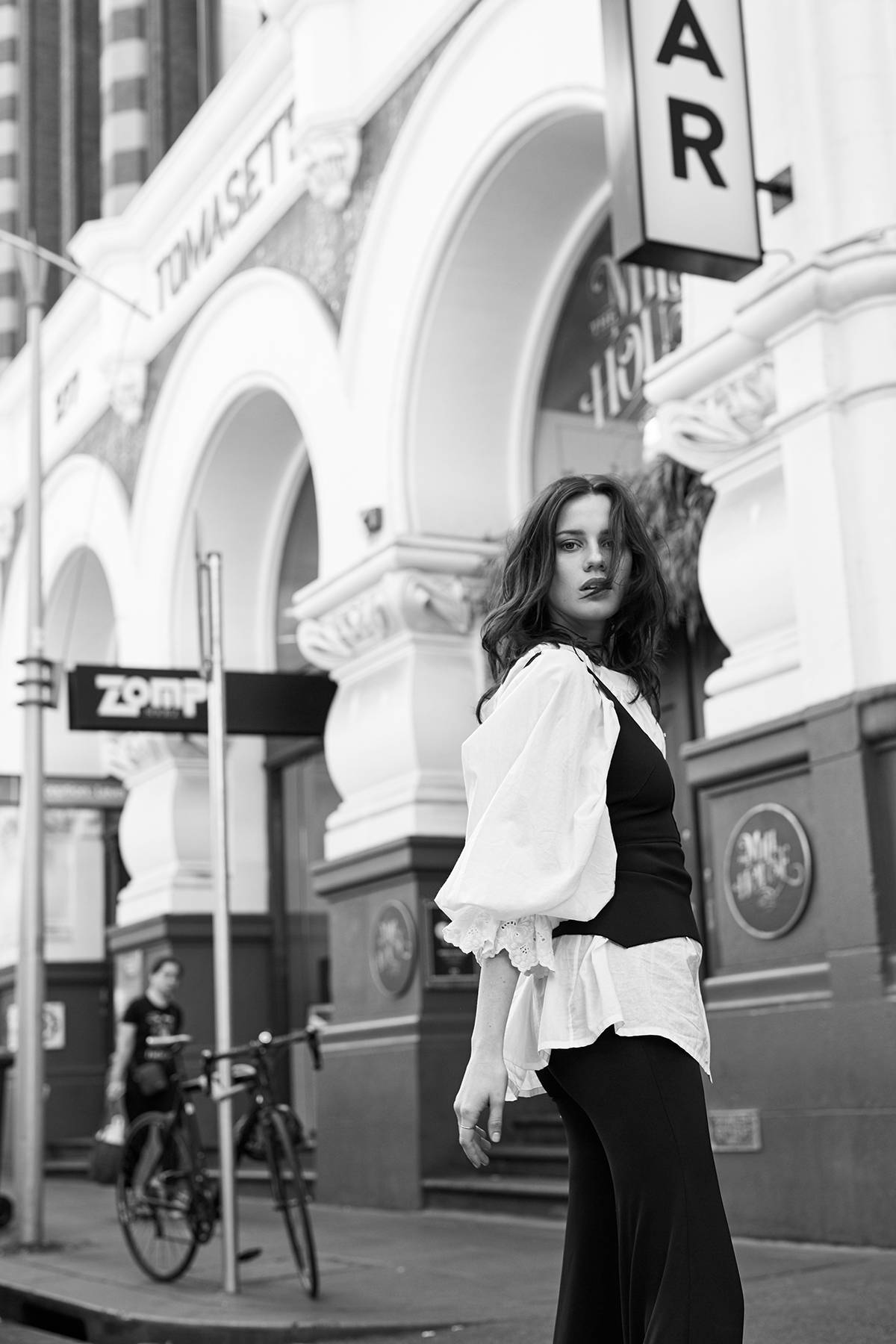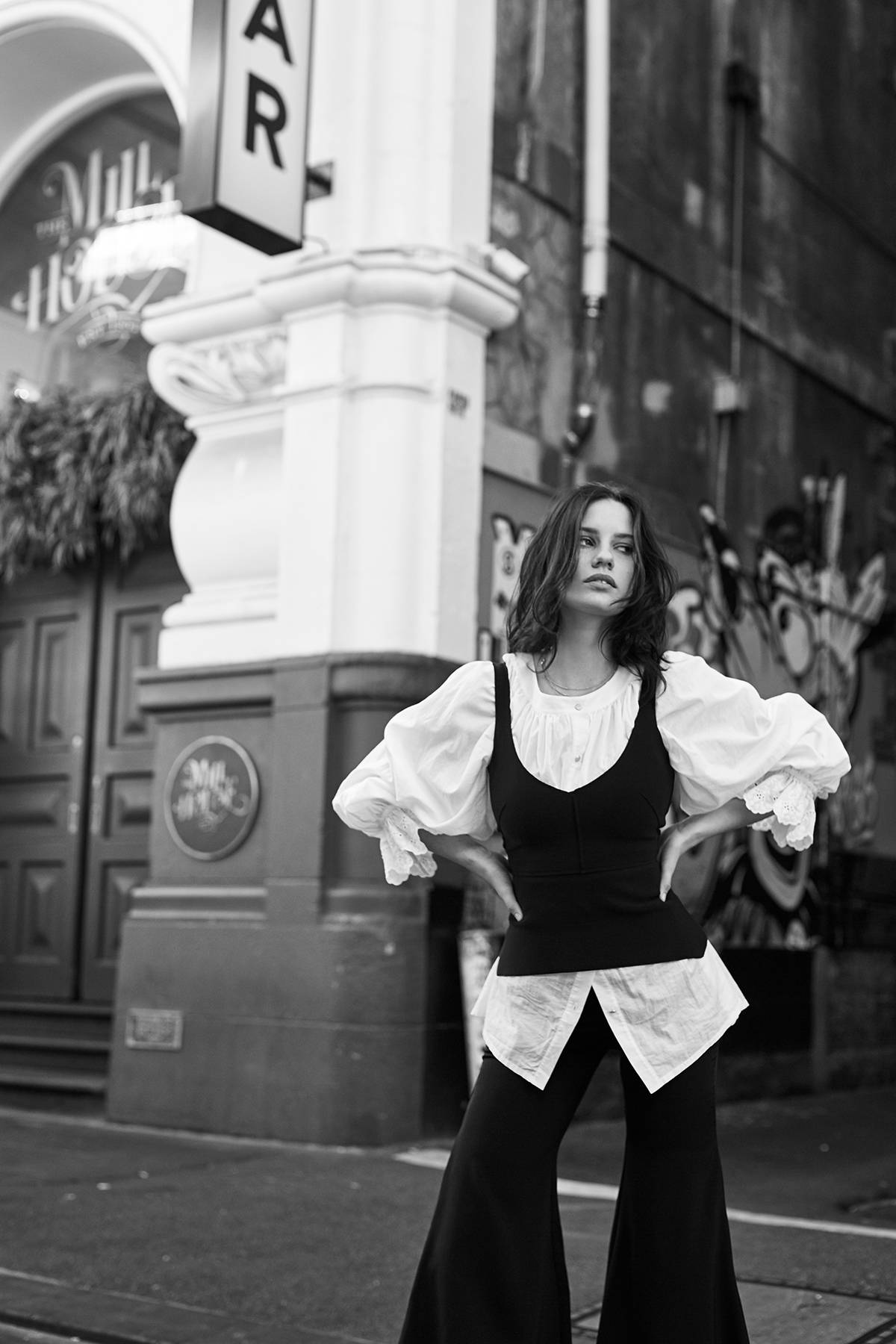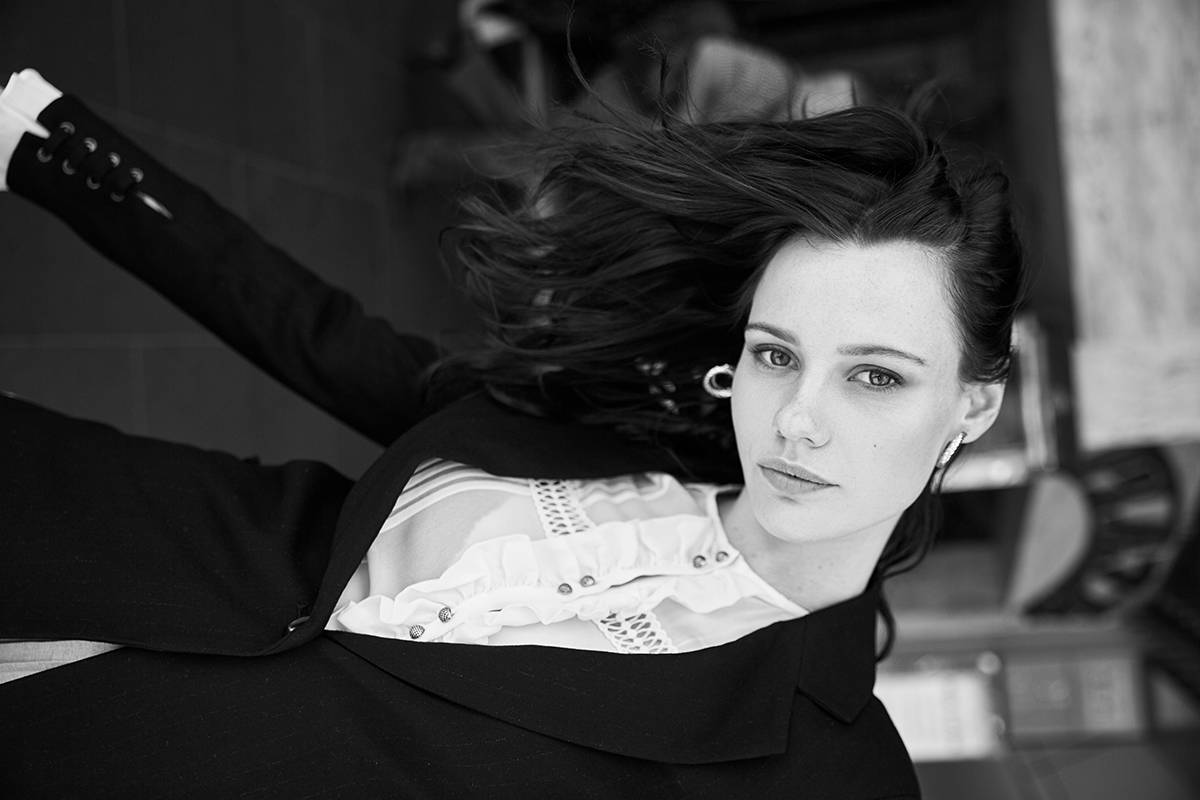 WHAT IS YOUR CAREER HIGHLIGHT SO FAR?
Finding myself in Colombia…the Amazon…with Harry Potter.
WHO INSPIRES YOU? BOTH IN YOUR CAREER AND YOUR PERSONAL STYLE?
Marion Cotillard, Eva Green, Kathryn Hahn. All these women are achingly cool and magnetic, which I think comes from owning your own funk and inner child.
Style for me is an extension of someone's personality, so I admire anyone who rocks themselves. BUUTT Alexa Chung can do no wrong.
The Austral Blouse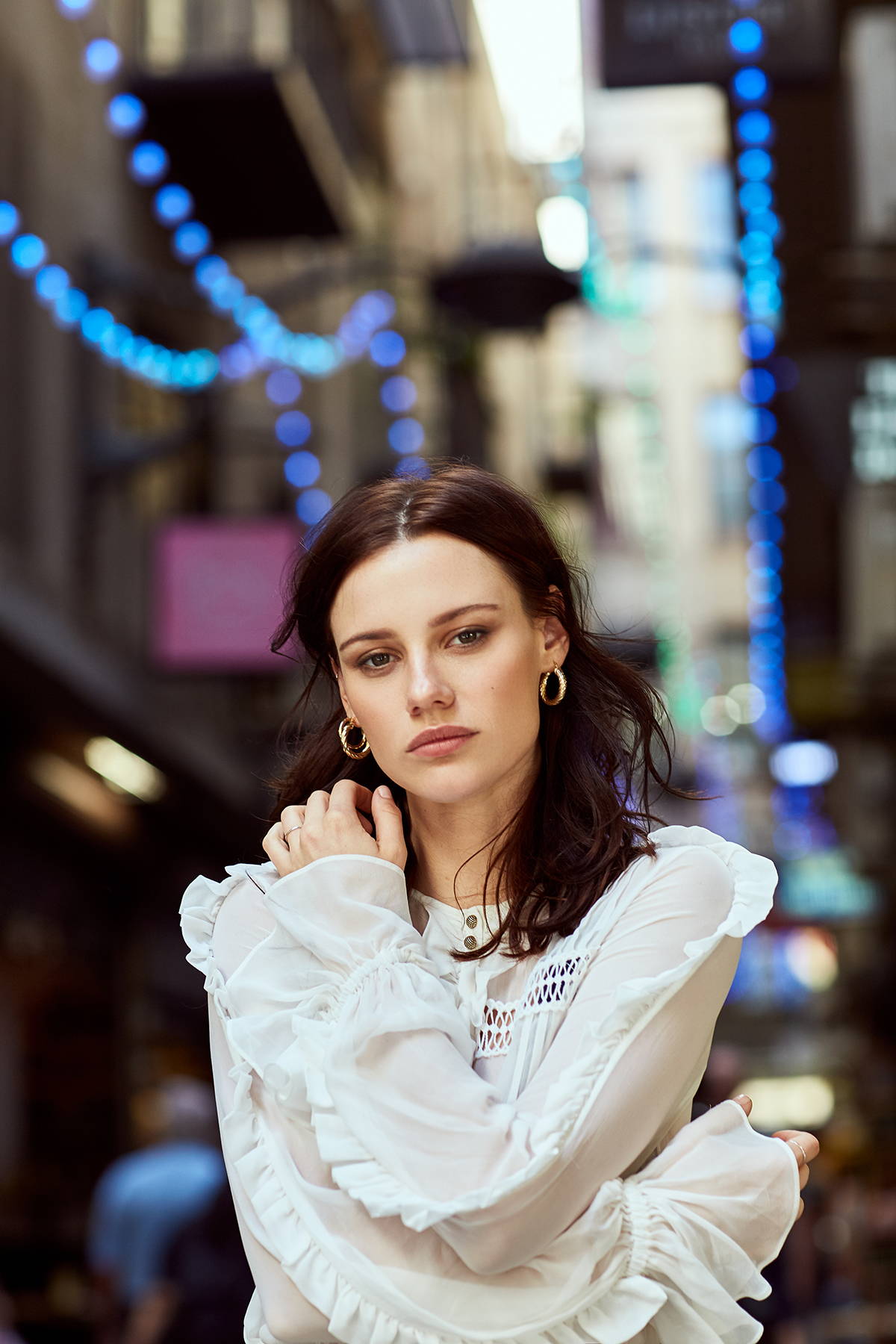 The Austral Blouse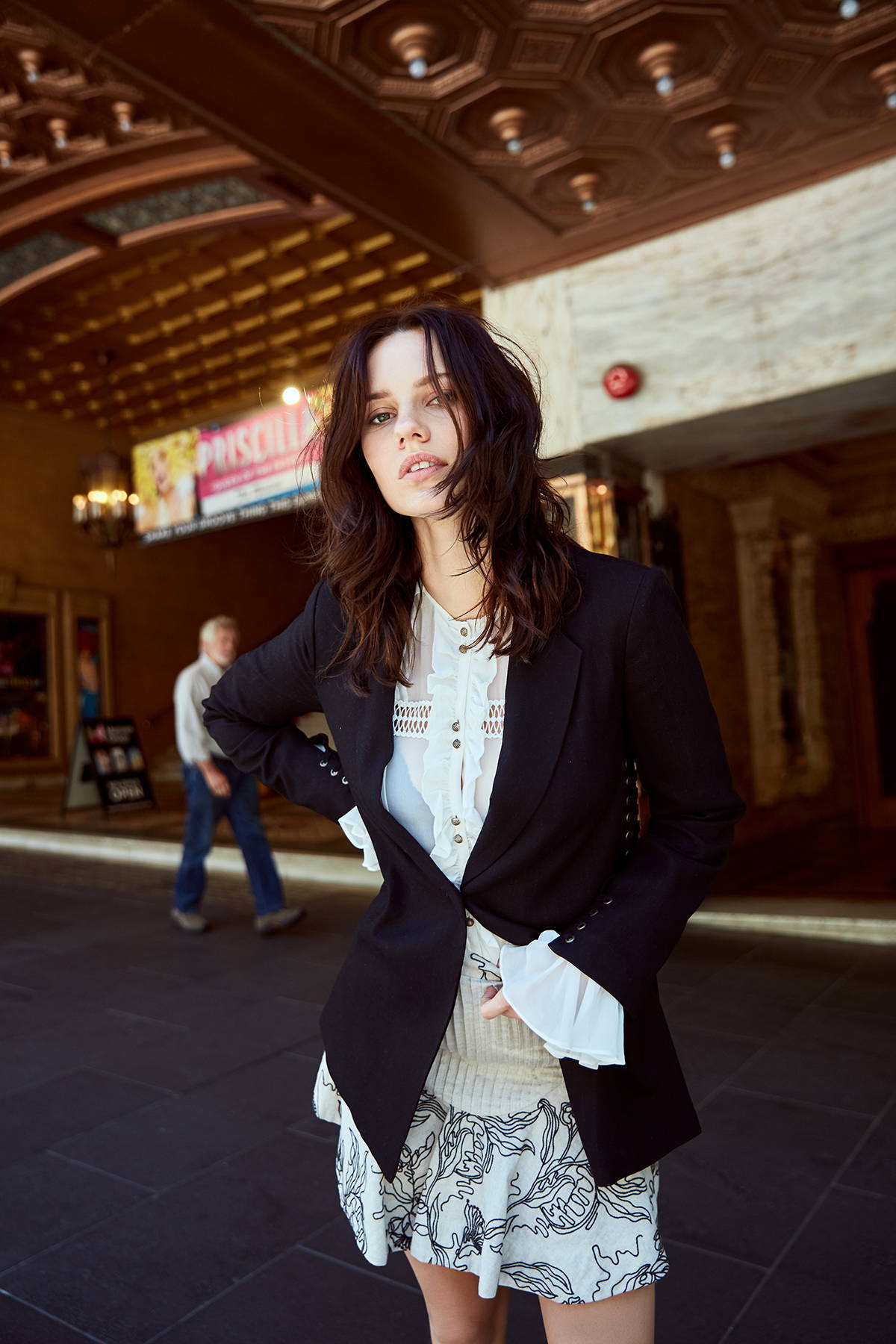 The Austral Blouse and the Kalina Skirt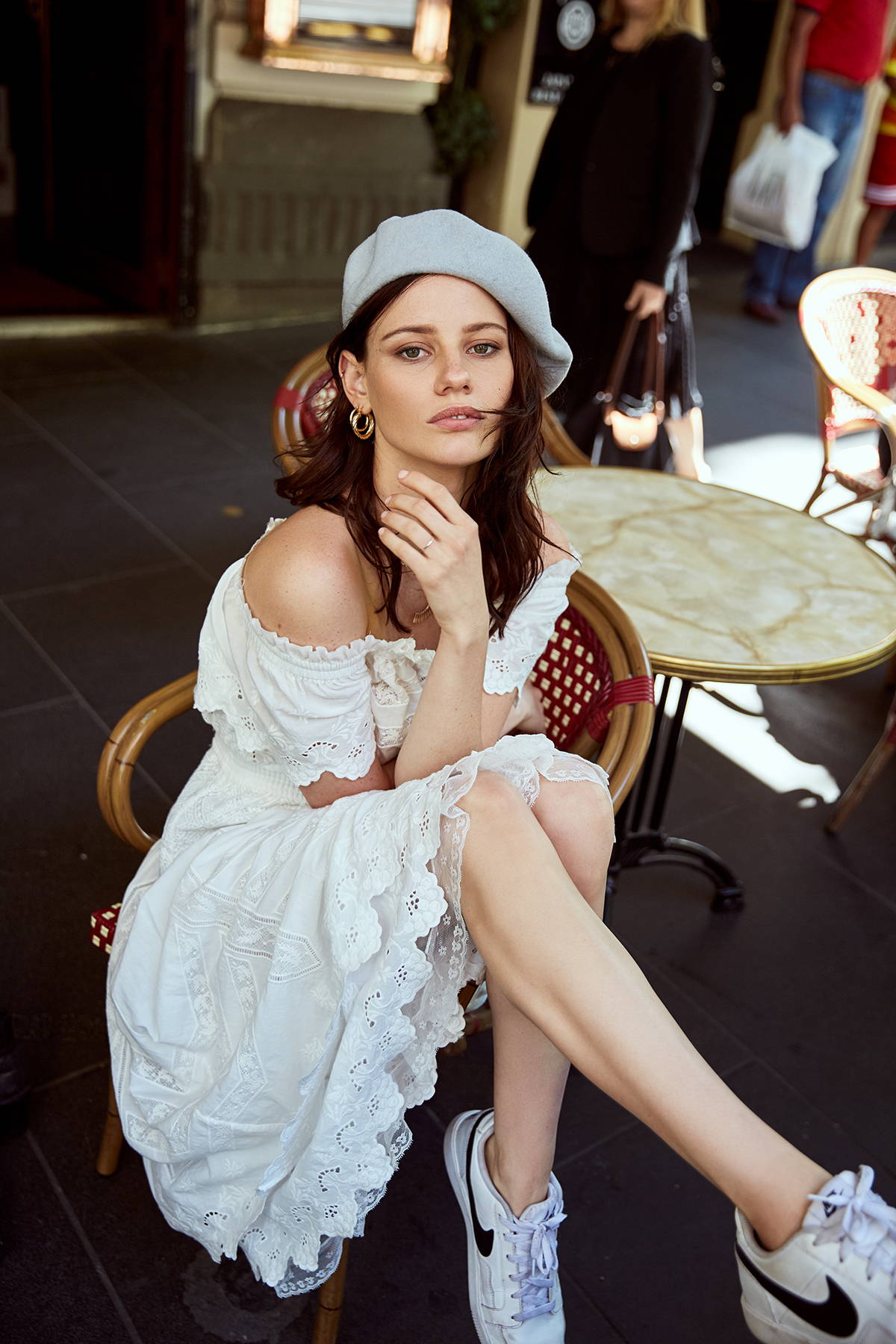 The Elizabeth Dress
WHAT HAS BEEN YOUR BIGGEST STRUGGLE IN YOUR CAREER?
HOW DID YOU OVERCOME IT?
Hmm, my biggest struggle would be finding myself on screen…becoming comfortable…In order to do my job I have to overcome or sit in those emotions we all naturally resist or struggle with…fear… anxiety…self-loathing…doubt…and get really good at embarrassing myself which really means embracing myself.
Marion Cottillard : "I don't think you learn how to act…You learn how to use your emotions and feelings."
ANYTHING YOU ARE WORKING ON AT THE MOMENT THAT YOU CAN SHARE WITH US?
Absolutely thrilled to share I have two shows that will be dropping next year. "Picnic at Hanging Rock" with Foxtel and Amazon which is a reimagining of Joan Lindsay's stellar novel…Picnic is a tone poem. We find ourselves in this house of cooped up adolescence. Young women blooming and full of growing pains! There is a disappearance, a mystery and then the ripple effect on this tiny isolated town. Also, "Romper Stomper" which will be out January 1st on Stan.
DO YOU HAVE A MENTOR?
My Mama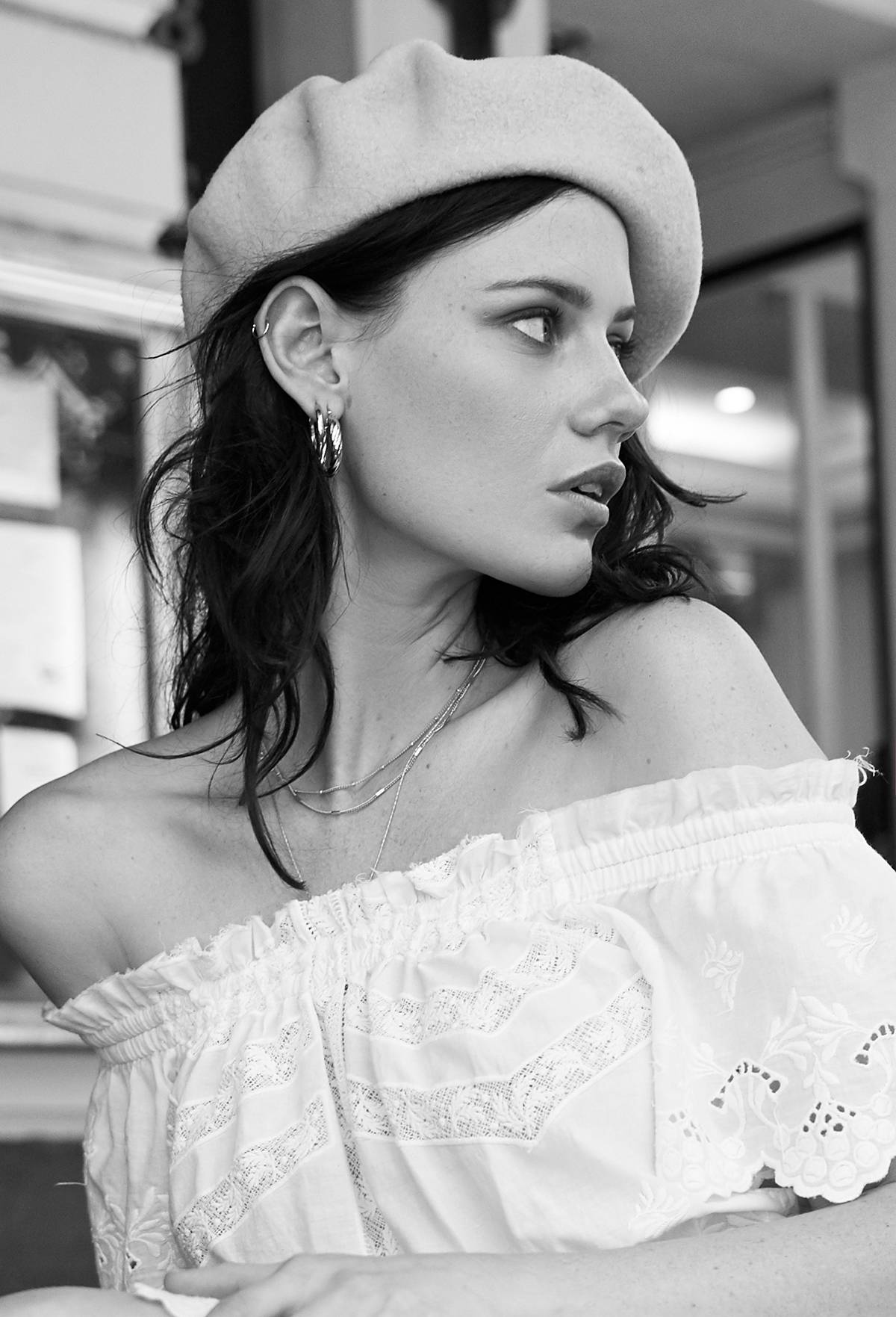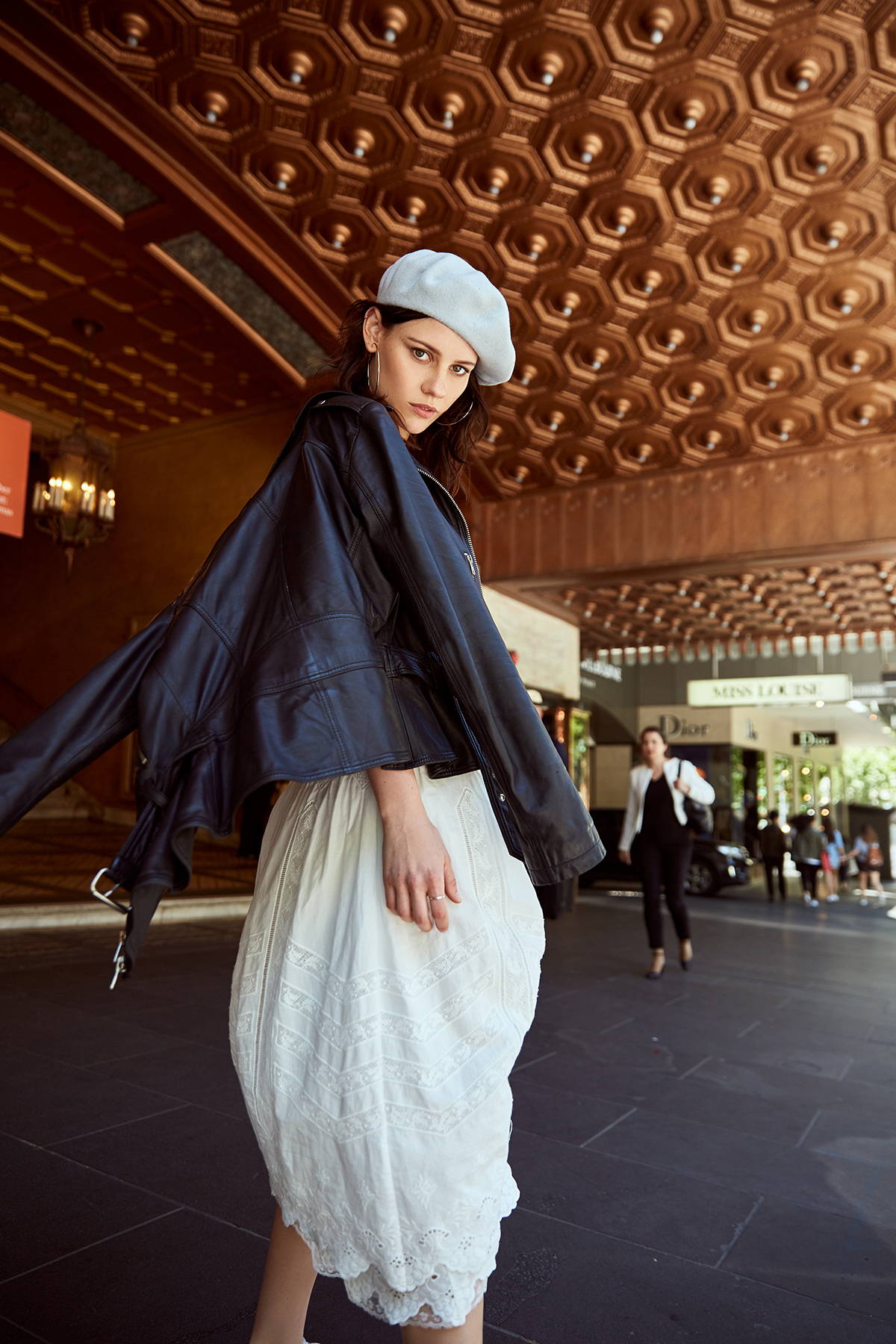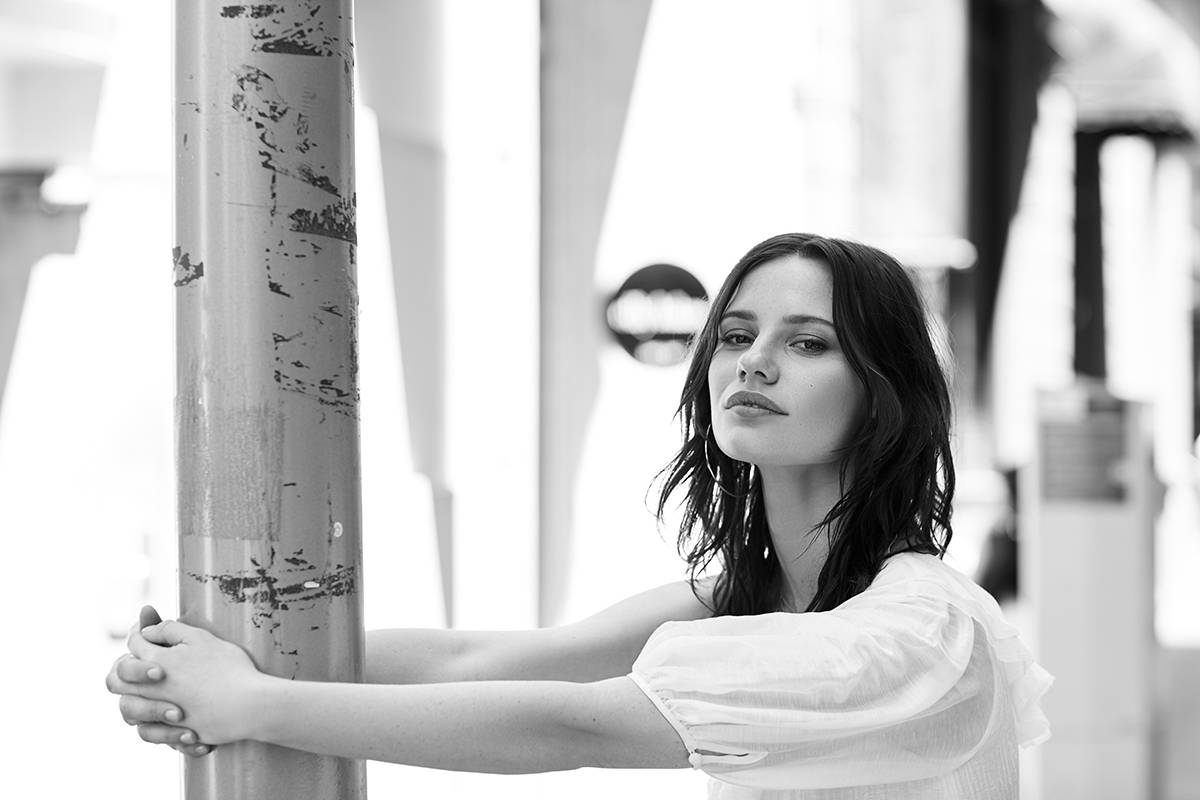 WHERE DO YOU SEE YOURSELF IN 5 YEARS?
Hah! No idea…I try not to jump that far ahead, stay in the now one might say but I do see a glass of wine and the ocean.
WHAT IS YOUR ALL TIME FAVOURITE FILM?
Ohhhh…. hard. Too many favourites but one movie I find myself going back to time and again is 'Under the Tuscan Sun'…or 'Arabian Nights' directed by Miguel Gomes…oh and the series 'I Love Dick'…lady liberation!
WHAT ADVICE WOULD YOU GIVE SOMEONE STARTING IN THE INDUSTRY?
Be kind to yourself and work on becoming at one with fear! Oh and that gut feeling is usually right.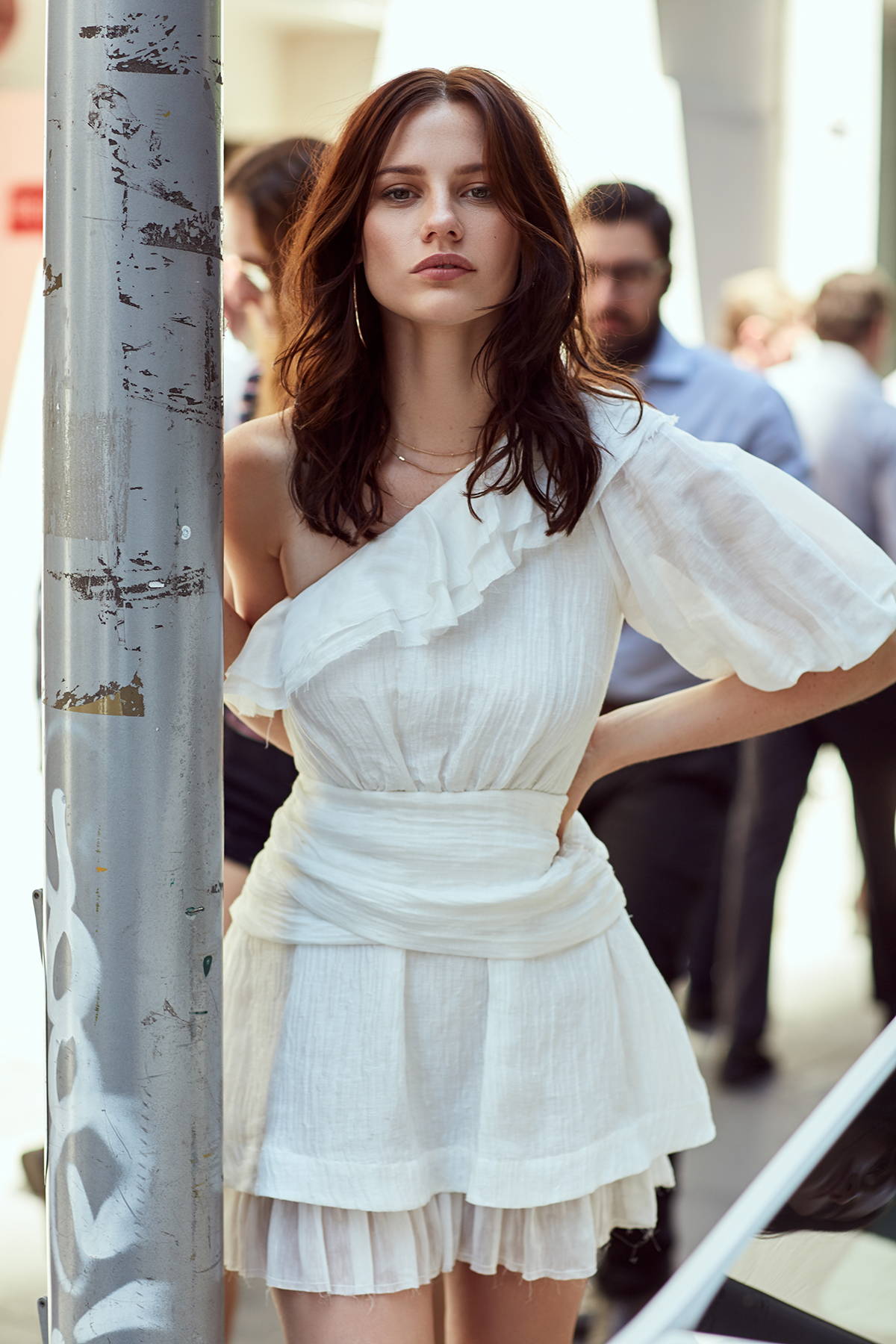 The Elvire Dress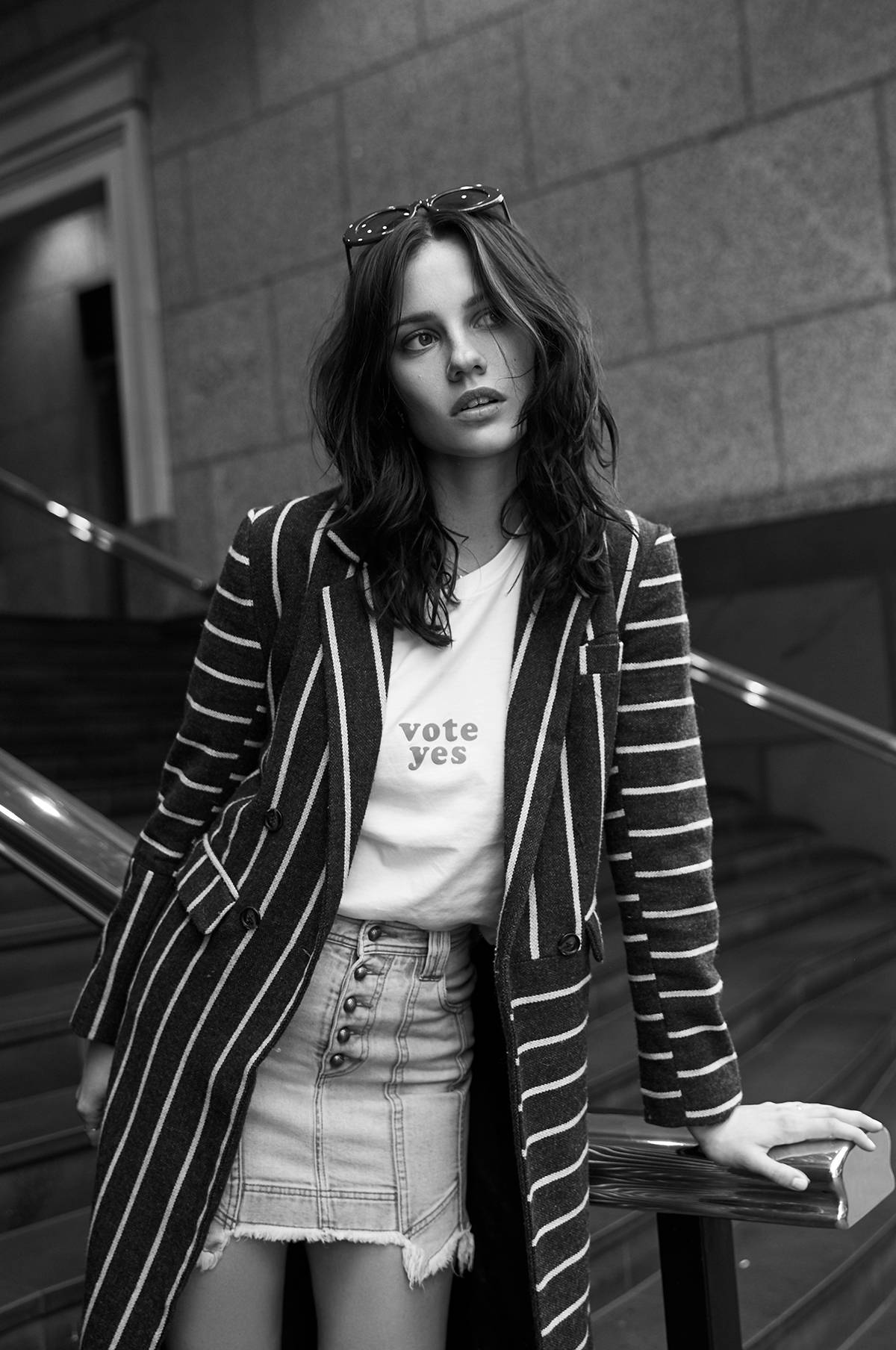 The Crawford Mini Skirt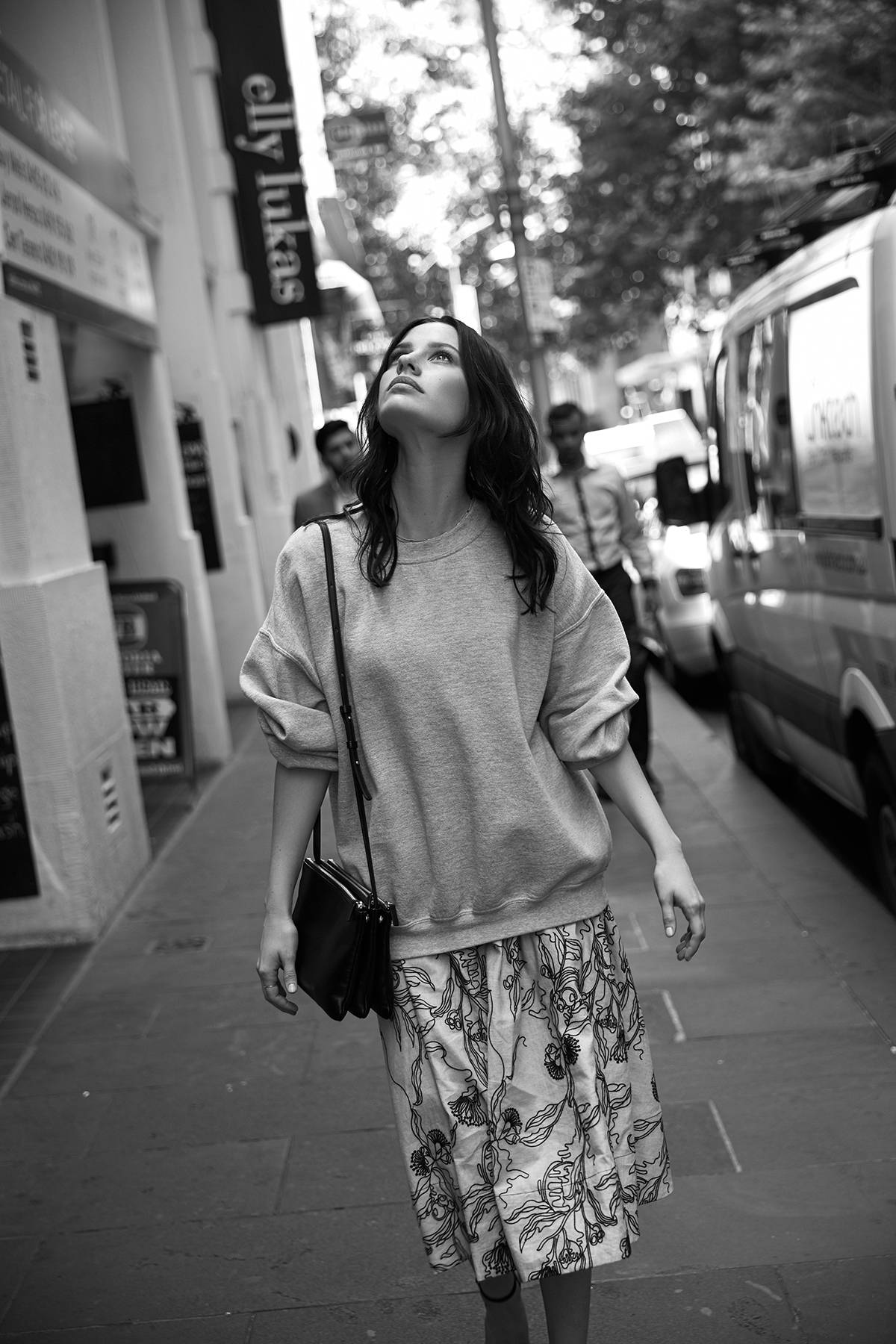 The Macumba Dress
---
Aje Insider: Lily Sullivan (@Lily_Sullivan)
Photography and Styling: Ivana Martyn (@IvanaMartyn)
Location: Melbourne, Australia
---
With special thanks to our official partner