With an all or nothing outlook on life, meet our latest Aje Insider making her mark. Proving hard work and determination go nothing short of miles, for Vogue's fashion news and features director, Zara Wong, the best part about the job will always be the people. With a passion for the arts and women in technology, read on to discover a glimpse into the life and what's coming up next for this star on the rise.
---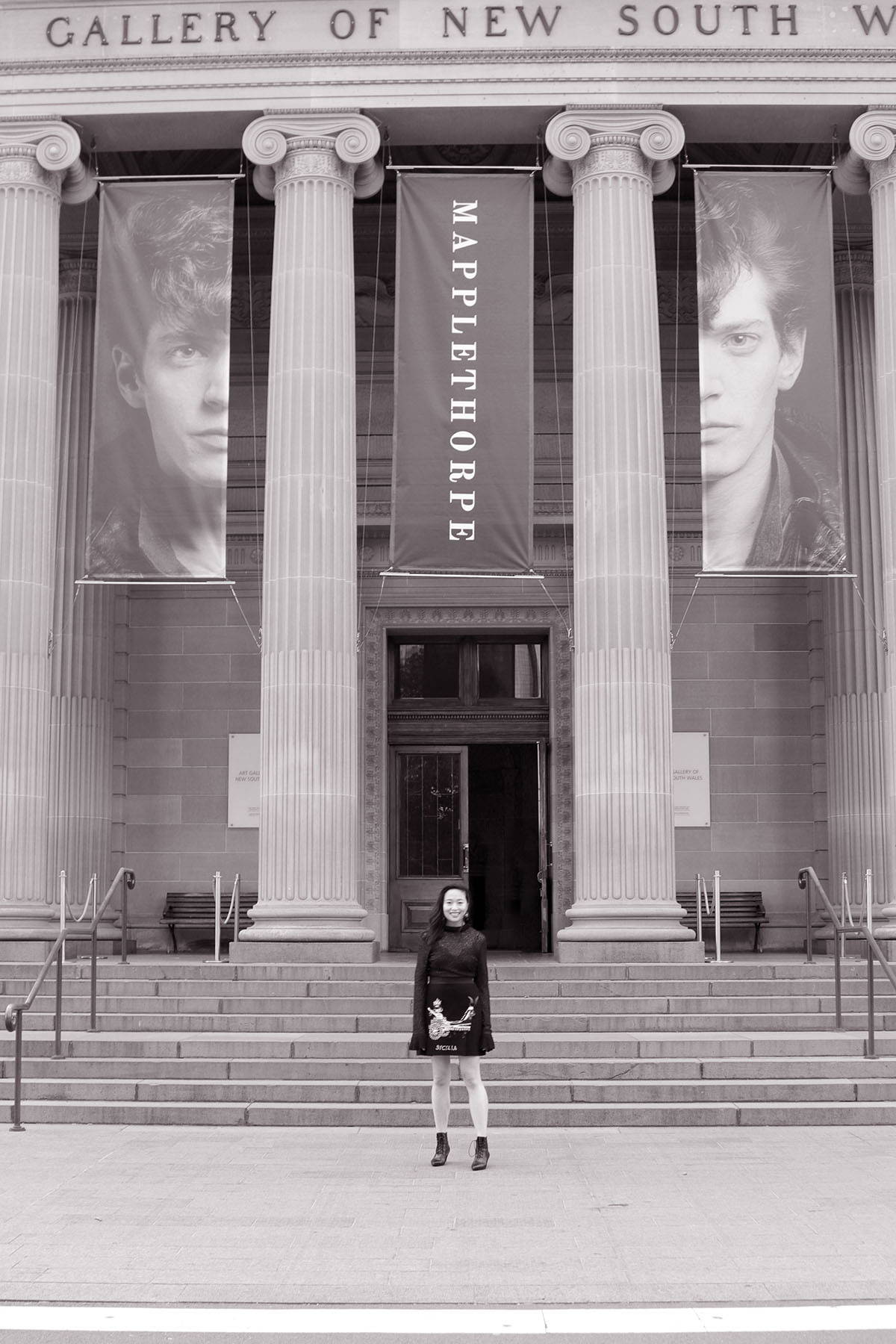 All Mapplethorpe Works © Robert Mapplethorpe Foundation. Used by permission.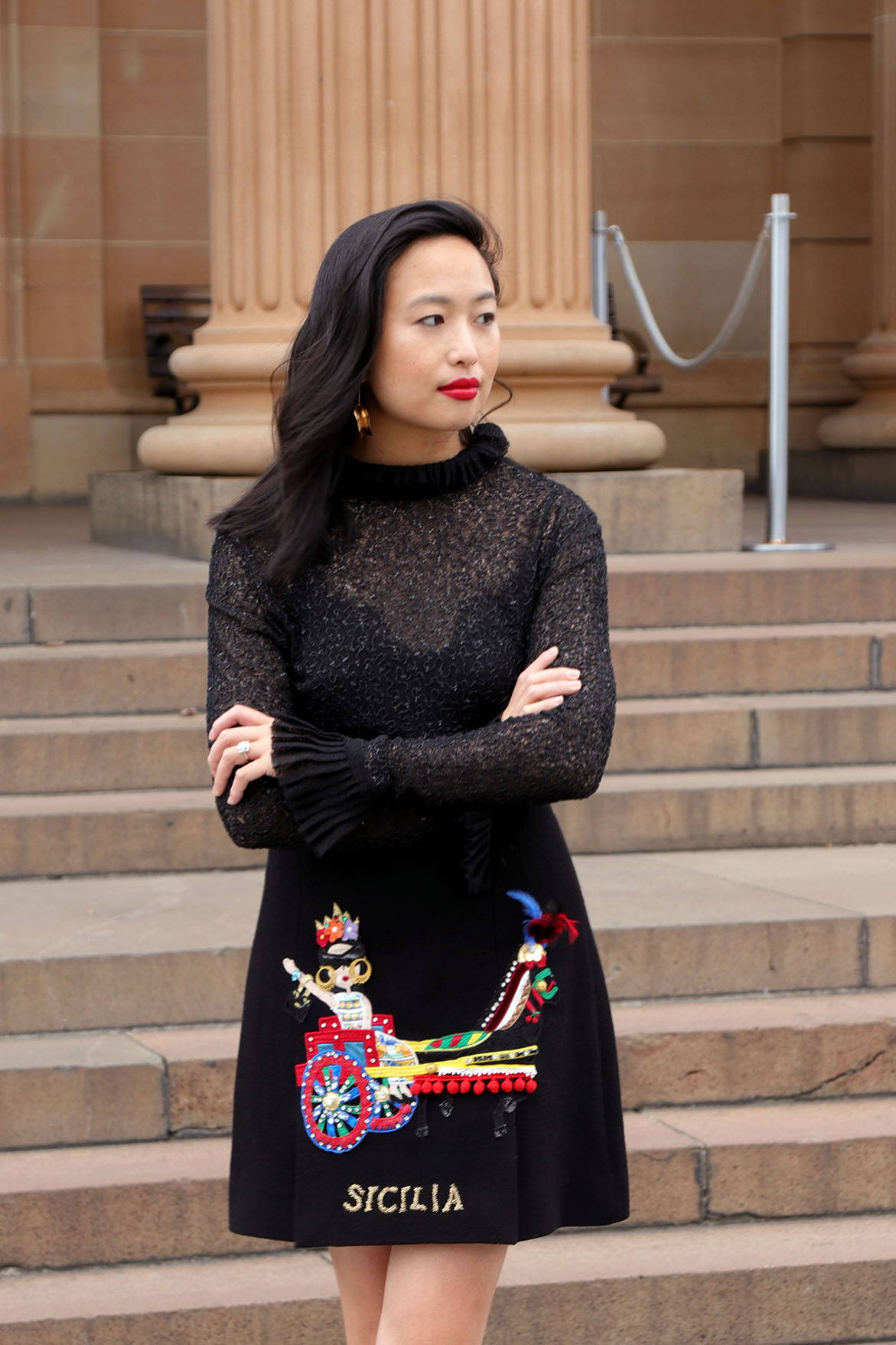 The Themeda Top
HOW DID YOUR CAREER START?
I studied Commerce/Arts at University of Sydney, and then did an extra year for first class honours in international business whilst working as the fashion features associate at Harper's Bazaar. I did double majors in each degree, so left with four majors – I am an all or nothing person! While I think it's great to study media if you want to work in this field, there's definitely so many different avenues and I wanted to study broader subjects. (Also, in case my media career didn't work out, I made sure I had a finance major with an econometrics minor too!) I interned all the way through like everyone else. During my summer holidays I also went to New York to intern at American Vogue and WWD, and then to Lane Crawford in Hong Kong. The experience there was invaluable.
DID YOU ALWAYS ASPIRE TO WORK AT VOGUE?
Most people seem to pretend that they got to where they are by accident – but I think anyone who wants to work in fashion media aims for Vogue, so it's definitely competitive and I wouldn't be in this position without hard work (standard!) but also making the right choices – with a bit of luck involved too.
WHAT IS THE BEST PART ABOUT YOUR JOB?
Meeting creative people, whether they're working as designers or in technology. It's really uplifting when you meet a designer who has such a distinctive and clear vision, and following their career. It's always so gratifying to cover someone in the magazine or on the website and here from them later on that it's helped their sales or increased their exposure. I initiated Vogue Codes last year which celebrates women and technology, so meeting and covering in Vogue innovative people who have gone to found international companies or invent new technologies has been really inspiring.
CAREER HIGHLIGHT SO FAR?
I really like people and understanding them, so I really enjoy the interview process and writing profiles. Interviewing is fun but can be challenging because you need to try to get them to feel comfortable with you and open up to you in a short amount of time without jumping in and giving your opinion because it's about the subject, not you – that's what I think makes a good interview, at least. And when you're interviewing people you're analysing what drives them, what's going on inside their head, how they make their decision and they are in a unique situation that isn't as always as it may appear. Vogue is the best place to do this because the access is unprecedented. There have been so many memorable ones, the list of favourites is long!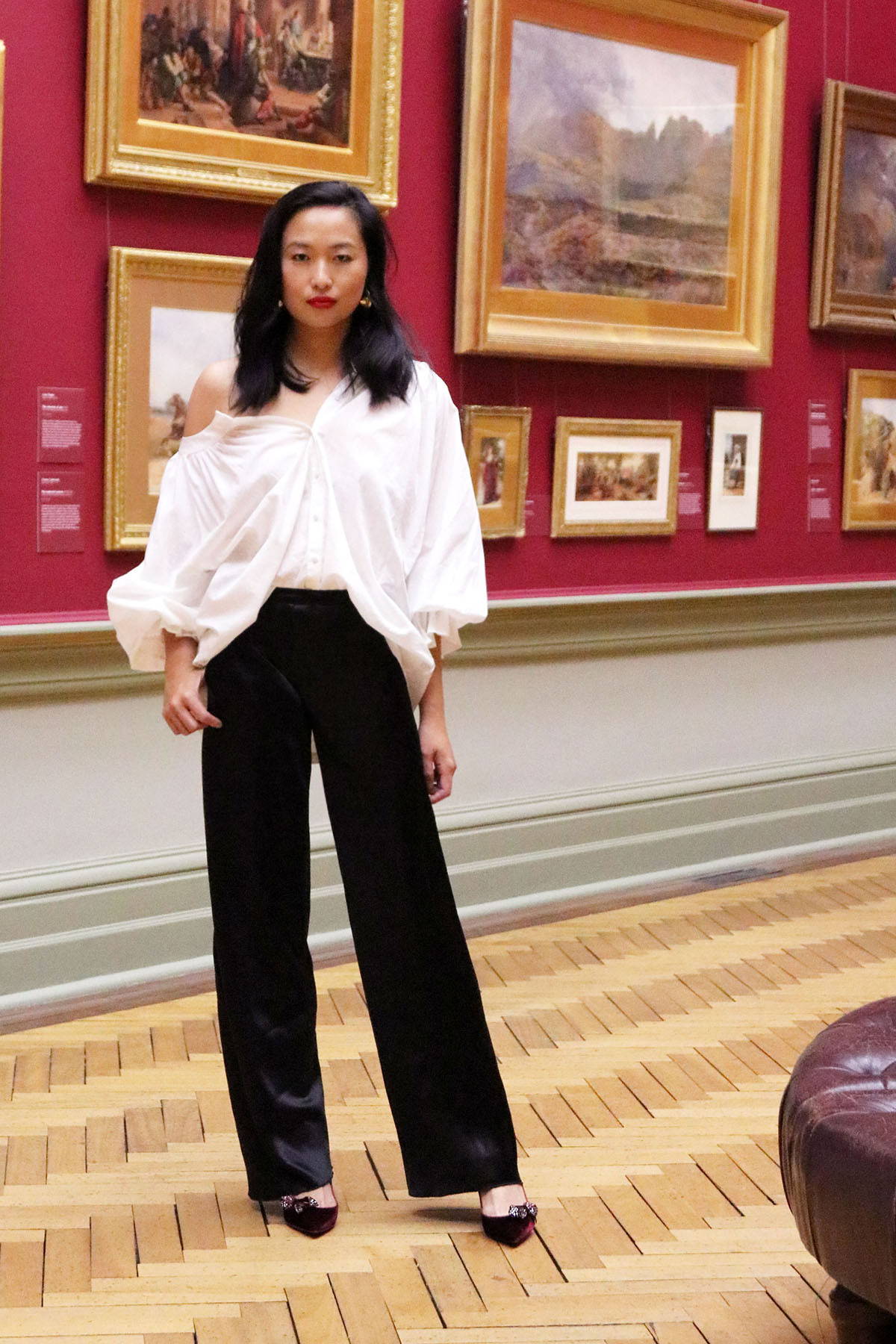 The Le Corsaire Blouse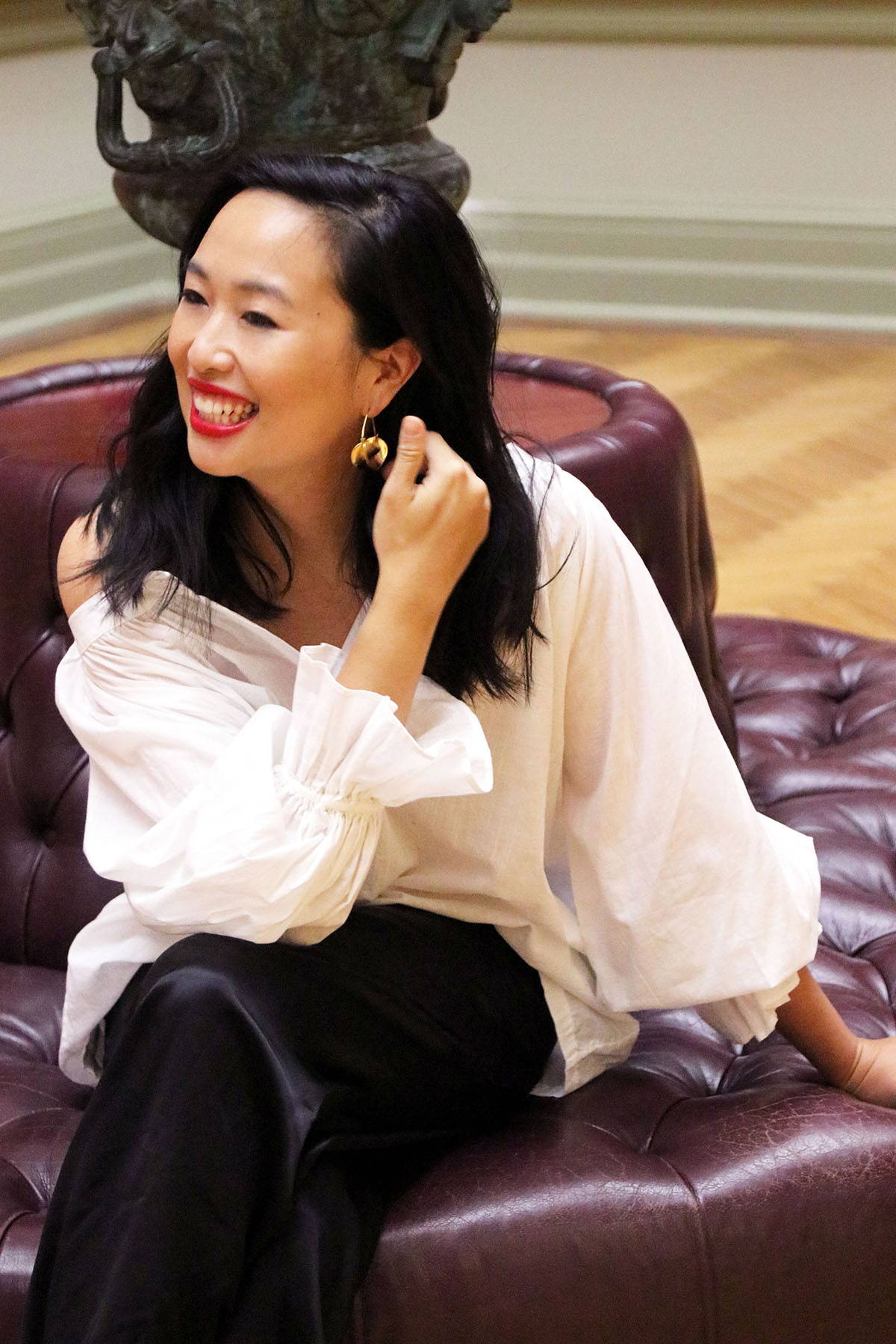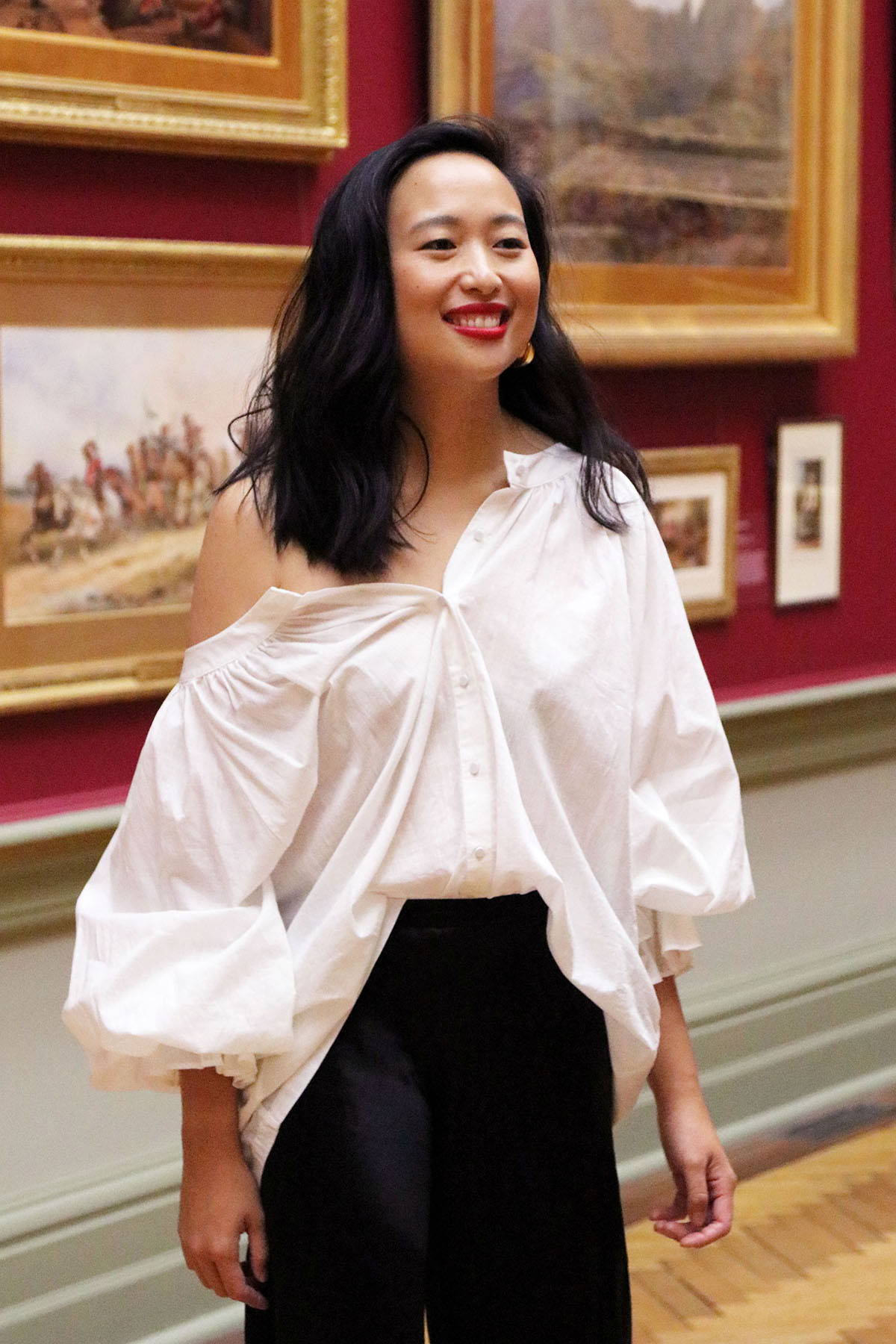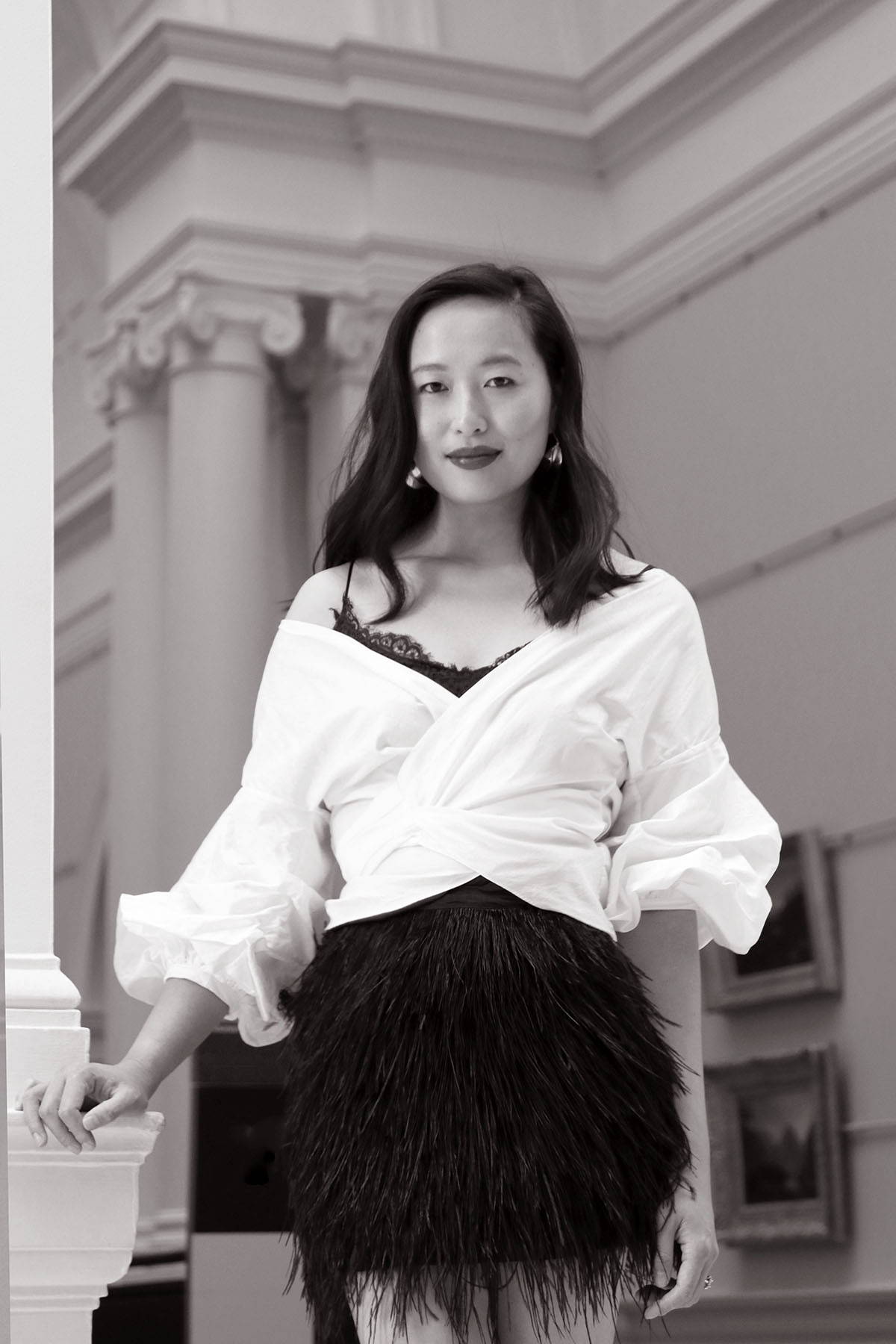 The Wattle Feather Skirt
YOU ARE CONSTANTLY TRAVELLING FOR WORK, IS THERE ANYTHING EXCITING YOU ARE WORKING ON THAT YOU CAN TELL US ABOUT?
I'm working on planning the third Vogue Codes for next year in 2018 – the first one was last year. There's so much in identifying the right mix of speakers and subjects and building up to the days with Vogue's marketing and events team who work around the clock to make it happen. I usually hold my nerves and stress levels quite well, but I can never sleep the night before because I want it to go well!
WHERE IS YOUR FAVOURITE PLACE TO ESCAPING?
I love to travel and I'm a champion sleeper so jet-lag almost never gets to me. There's nothing like a plush hotel room and having a bath, hotel beds, a breakfast buffet… then (I definitely take this from my mother) planning a whole day's worth of activities! A friend recently said that it's like the Amazing Race when travelling with me because I like to pack so much in!
YOU ARE OBVIOUSLY PASSIONATE ABOUT THE ARTS, WHAT ABOUT THIS INSPIRES YOU?
I grew up going to the Art Gallery of NSW and studied art history as one of my majors and considered working in art curation or consultation, so I've always had a soft spot for it. Similar to how I feel about interviewing people, art is one way you can see the world from someone's else's perspective.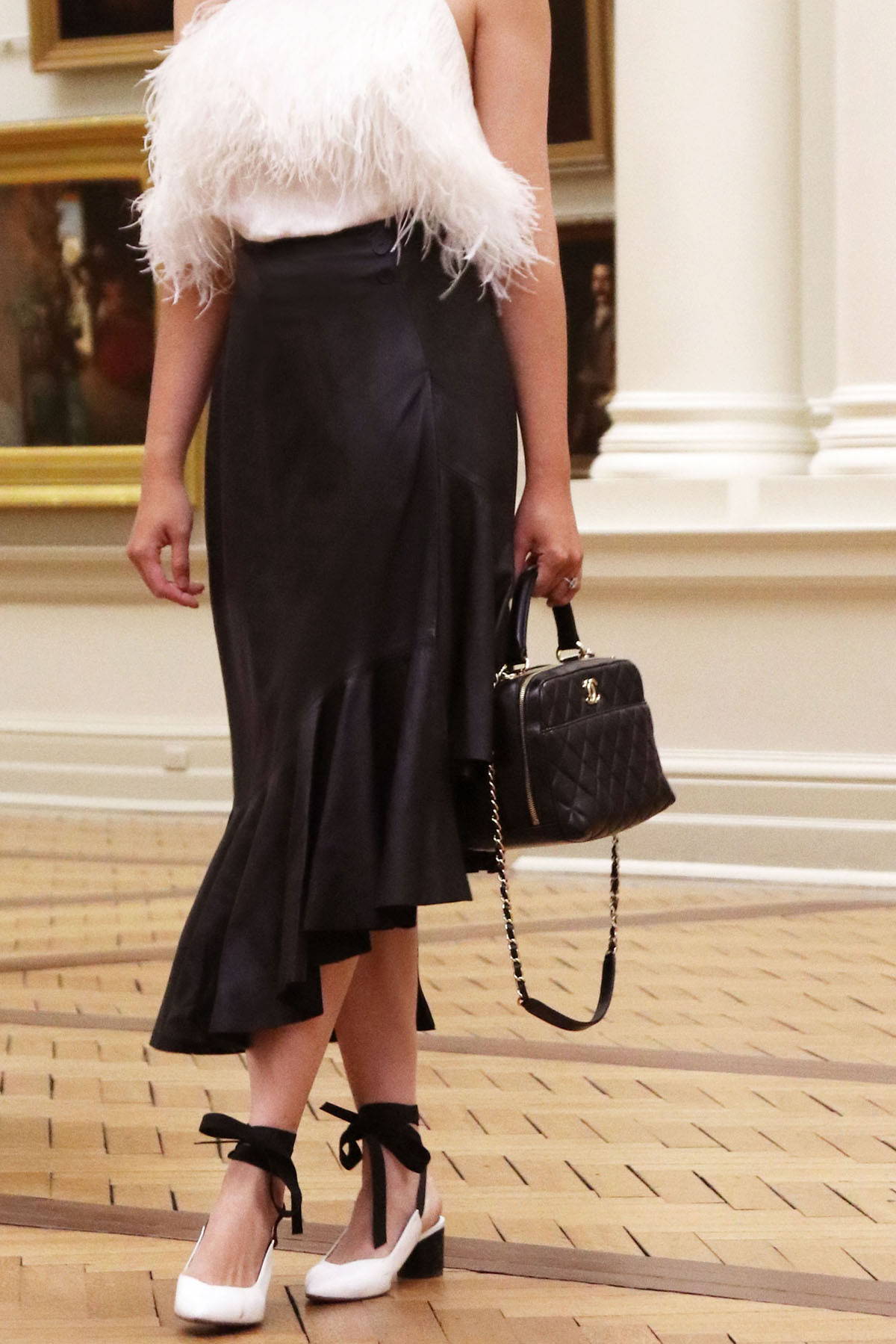 The Plume Feather Cami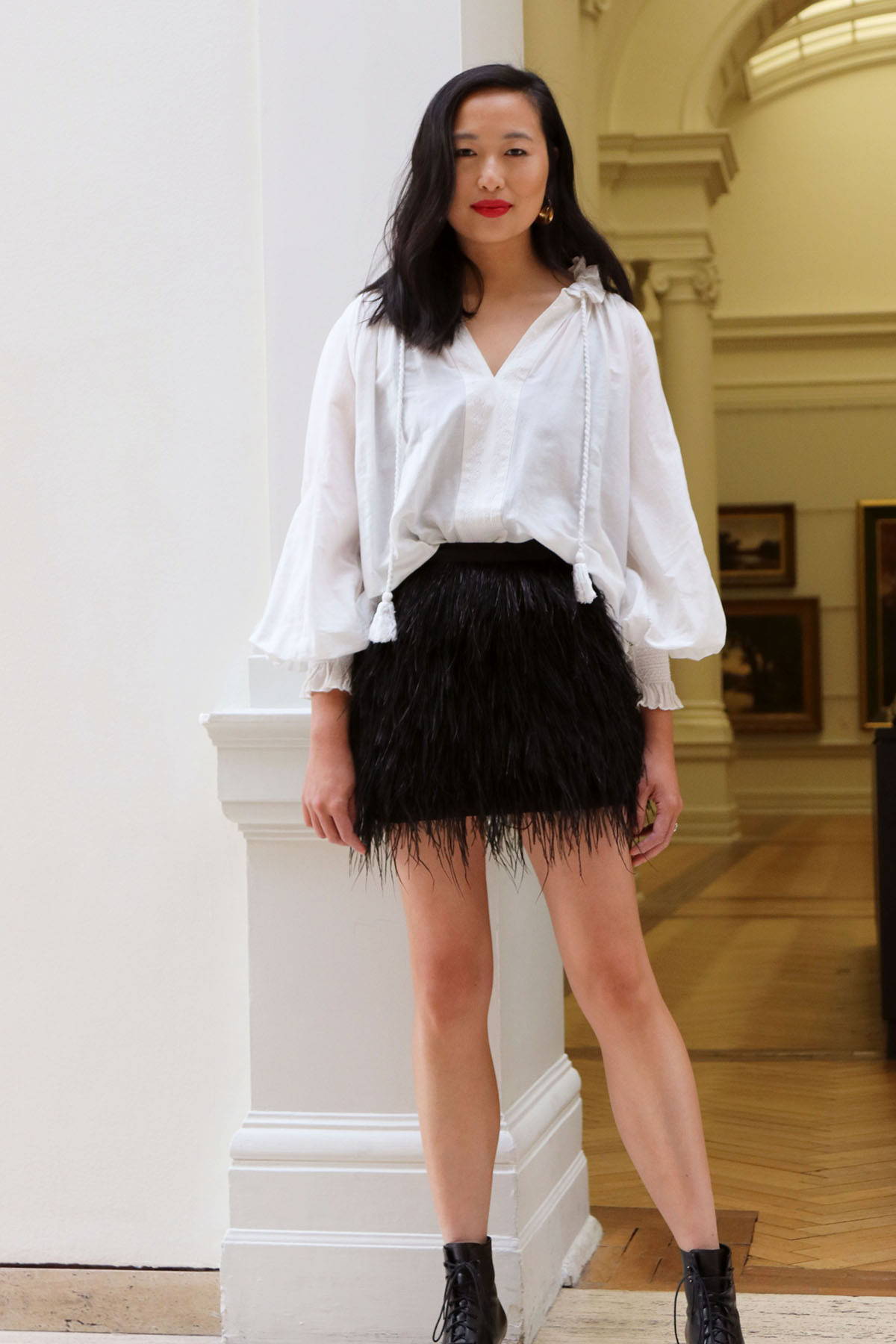 The Wattle Feather Skirt and Artemis Blouse
WHAT HAS BEEN YOUR ALL TIME FAVOURITE EXHIBITION AT THE AGNSW?
The First Emperor of the Terracotta Warriors because of the social and historical significance of it. Aside from monographic exhibitions like Rupert Bunny, Picasso, Pissarro, etc, I loved Self-Portrait which covered self-portraiture from Renaissance to contemporary art, Paths to Abstraction and European Prints and Drawings.
WHERE DO YOU SEE YOURSELF IN 5 YEARS?
Work in progress!
WHAT ADVICE WOULD YOU GIVE SOMEONE STARTING IN THE INDUSTRY?
Don't overestimate what can happen in one year, and don't underestimate what can happen in 10 years.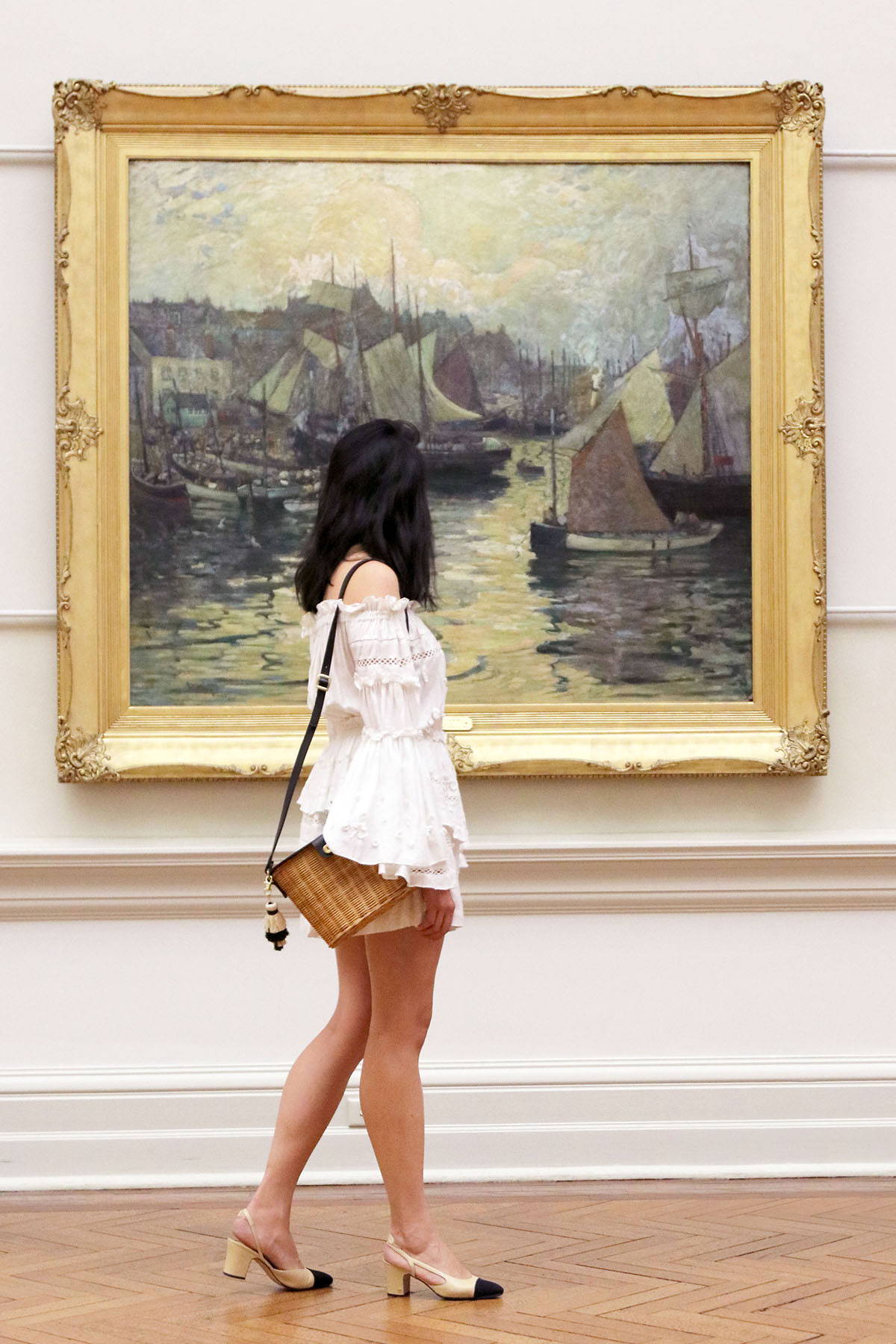 Hayley Lever Port of St. Ives (circa 1912) oil on canvas, 142.0 x 167.0 cm stretcher; 181.0 x 207.4 x 10.0 cm frame. Art Gallery of New South Wales Purchased 1912. In Copyright – Hayley Lever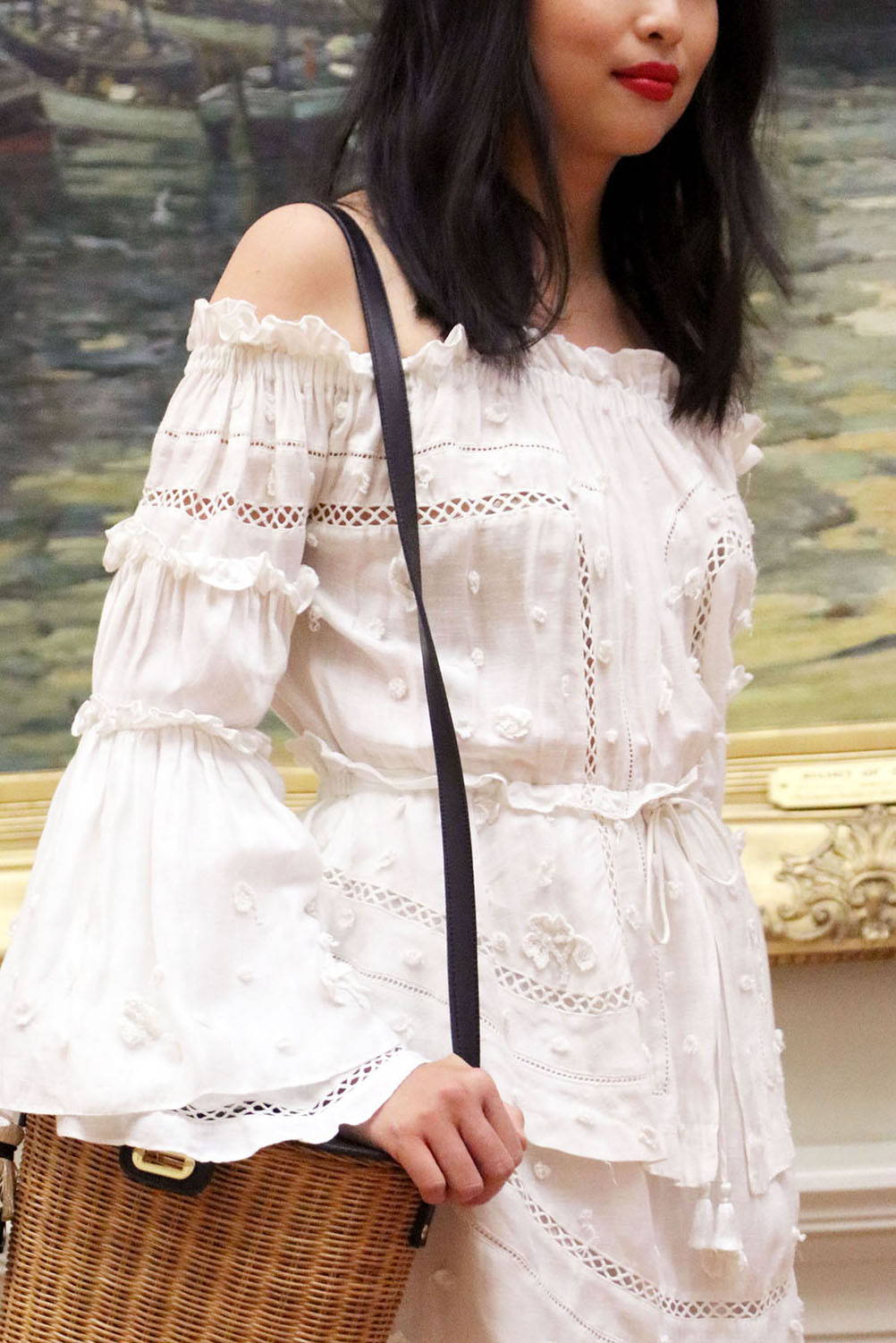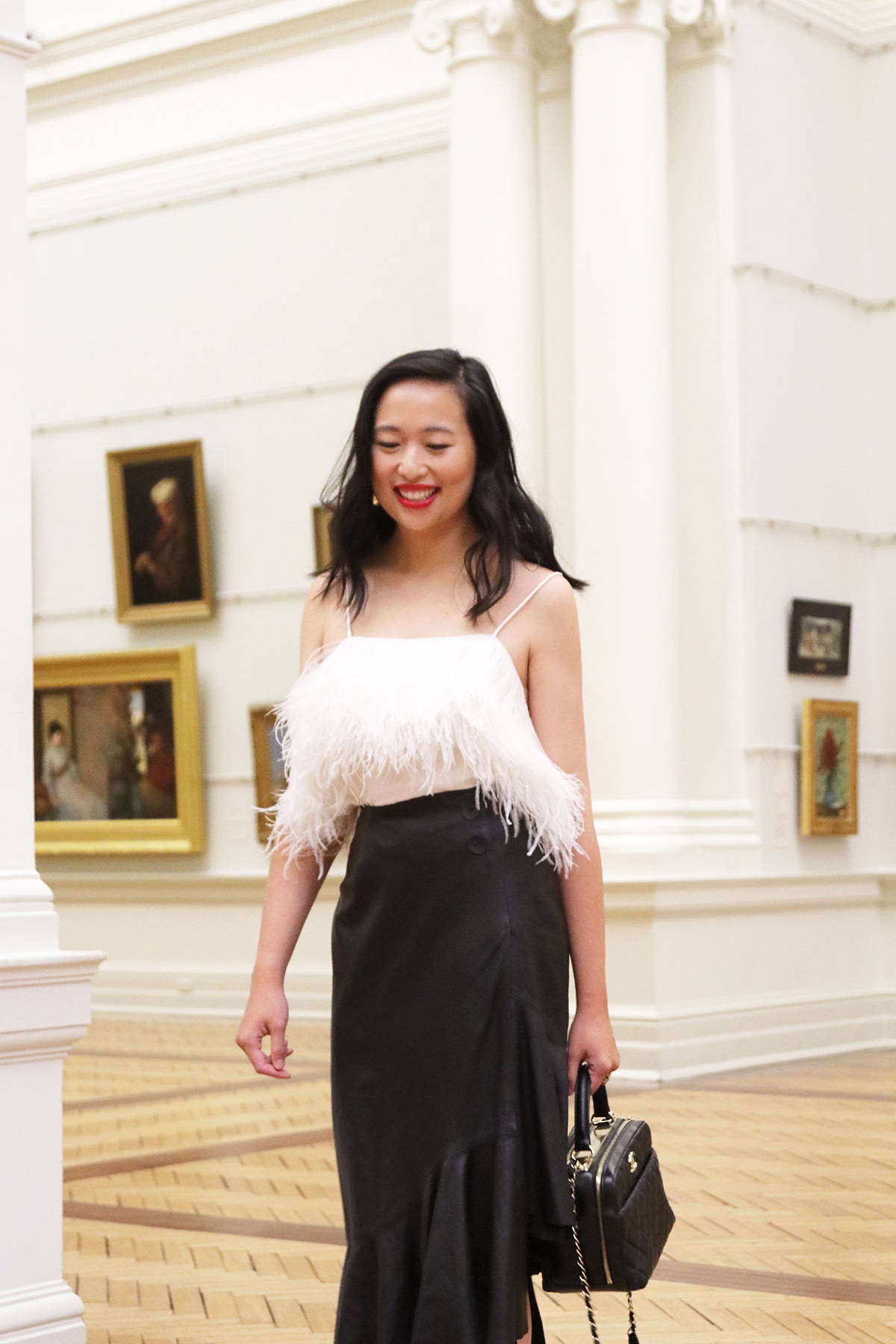 ---
Aje Insider: Zara Wong (@Zara_Wong)
Photographer: Brigette Clark (@BrigetteClark_)
Styling: Hannah Busby (@HanBusby)
Hair and Make Up: Amy Sartorel(@AmySartorelMakeup)​
Shot in location at the Art Gallery of NSW
---